Spooky novel set on a Scottish island – C J Cooke
C J Cooke's Scottish Witchery Tale
Sometimes a novel comes along that is just so perfect for the dark autumn nights. It's out at the end of the month and you really need to read this for Halloween. It's got all the things you want at this time of year – fog, remote island, a boat, witches, a lighthouse…….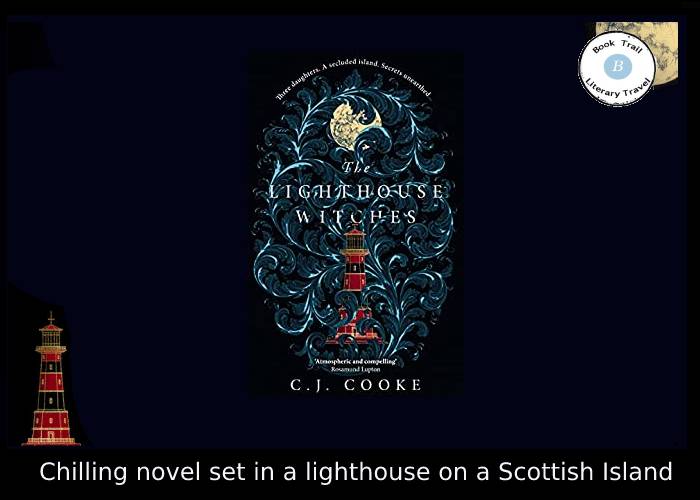 Setting: A remote and spooky Scottish island

#Bookreview
The Gothic season is upon us so this is the book you need. Set on a Scottish island with witches in the title? What more do you need ?
Can you imagine reading this by candlelight? Well that 's what I did on a kindle paperwhite so it was very spooky. I couldn't sleep that night but what does that matter? Totally worth it.
We go back to 1998 and are on a secluded Scottish island . There's a mum and her three daughters living here but they are separated and then tragedy strikes. Twenty years later and one of the sisters gets a call to say that one of the missing sisters has been found. She returns to the island to find out more.
Ok so there's just one thing I have to tell you at this point. This blew my mind. You seem the sister she finds is just as she last saw her – aged 7. How on earth? Well, that's got me well and truly hooked I thought.
Another hook of the novel was the three POVS. The returning sister, the mum and someone very interesting indeed. What a spooky and chilling join the dots!  Remember when I said I read this on the kindle? Backlit and everything.  That really brought out the fairy stories and folklore magic that every page has been imbued with.
I was on that island with the sisters in all of the time threads. That island will haunt you as it did them. What a wonderfully  drawn setting for a captivating story.

Twitter:       @CJessCooke