Spanish Thriller set in Northern Spain
Spanish Thriller set in Northern Spain
Another Spanish set thriller for you today. Not yet out in English but I wanted to share it with you as if you read Spanish, you have a treat in store!
This is about a young writer, Miranda Grey,  who is getting over her divorce when she becomes involved in investigating a murder. The businessman Daniel Urtice has been murdered and he just happens to be the husband of Noir thriller writer Norma Seller. There are so many literary links here it's just great as one of the manuscripts could end up giving up a few more clues as to who might have killed him and why.
And it's up to Miranda Grey to find out.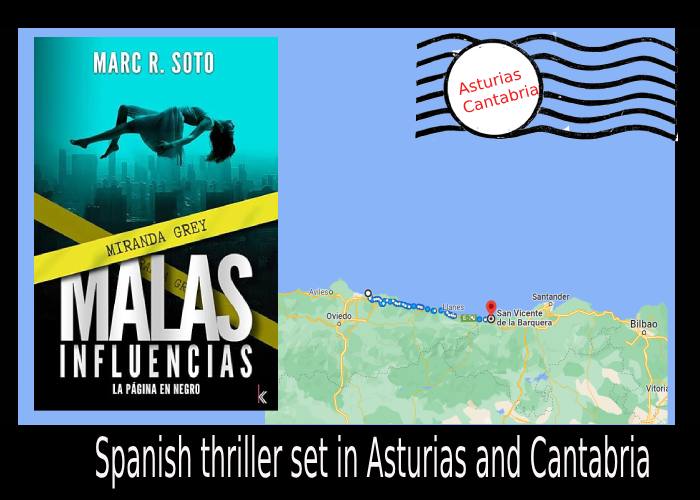 Boarding Pass Information :
Destination : raw and rural Northern Spain
Author guide: Marc R Soto
Genre: thriller (Spanish)
Food and drink to accompany: canapes and wine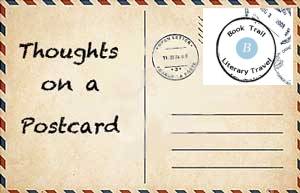 #Bookreview
A novel to transport you to raw and wild Northern Spain
A writer looking for inspiration for her novel finds herself involved in a murder investigation. When the murdered man turns out to be the husband of a top Noir thriller writer Norma Seller, well that was me hooked! The name Norma Seller intrigued me too – I mean she sounds like a writer . Does he have a son called Best. I would if that was my name.
The protagonist is called Miranda Grey and that seemed very English to me. Sure there's a story behind that! She was naive at times but also acting strange due to her recent divorce. When a man dies, and she finds out who he was, Miranda gets involved.
Miranda was a fascinating character for me – a writer who becomes obsessed with another writer. The passages where you find out about the life of an author, pressures, worries etc then that for me were some of the most insightful parts of the book. There is a nice, interesting look at the publishing world and the enigma that forms around some writers like Norma.
The whole finding out clues from the manuscripts of Norma Seller was a gift to me. Loved the plot and how it developed.
And everything unfolded in Northern Spain in some of the most stunning places in Spain. I spent far to much time on the maps but it was totally worth it. I was already there in the book, so vivid were the descriptions.
Recommended!

Twitter: @marcrsoto  Web: https://marcrsoto.es/