Short stories set in Japan – The Cat and the City by Nick Bradley
The Cat and the city of Japan
Short stories set in Japan – The Cat and the City by Nick Bradley – A collection of short stories which is an ode to Japan and cats. There's a cat in the first story which weaves in and otu of the other stories. It's quite a unique premise and way of writing and a lovely link between stories. The full picture gives a clear view and impression of Japan, Japanese culture so why not dip your toe into this collection?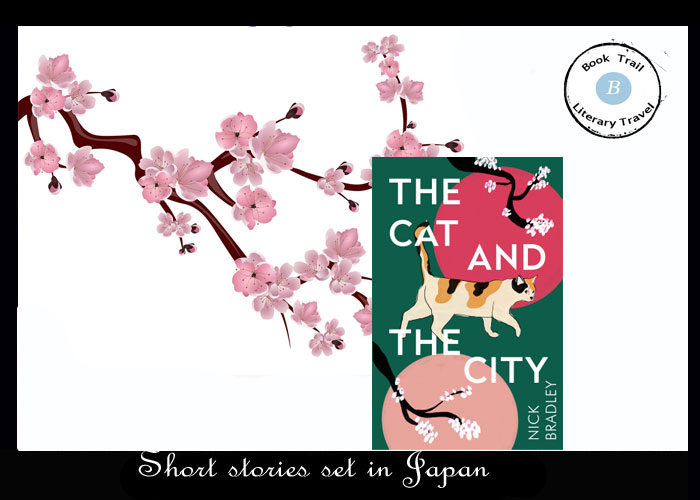 Setting: A cat in the city of Japan

#Bookreview
Magical
If I were to write a one word review, that would be it. A cat appears in story one and then disappears (in the most magical of ways) only to appear again later on. Following this cat soon became my obsession. No, I'm not going mad, this novel is a whimsical story of magical realism and it's a wonderful way of storytelling. I have since learned that the cat is almost revered in Japan as if it were some kind of god like figure. Now, I understand why and why the symbolism of this cat brings even more to the story that you might realise at first.
This might have been a series of stories, but the way they interlinked and wrapped around each  other really does build a rewarding whole. Each character had their own unique voice, the stories meandered like a smooth rippling river and the city of Tokyo sparkled under the pen of the author. So, you can tell how much this book got to me!
I finished the book and had to think about what I 'd just read. What I'd read about and how it made me feel. These stories build layers of stories about human nature, relationships, life in the big city and the changing face of Japan itself. We meet the human face of Tokyo, of Japan from a homeless man to a woman in a temple. The way the novel is presented also differs which was fascinating to experience. There's stories and even manga strips at the end. I read this on a kindle. I have to buy the book!
The author clearly knows,loves and 'gets' Japan. I've never had a tour like this before. Never does he show you sights and describe sounds of the city, yet he evokes them with his pen. There's lots of language anecdotes to which warmed the novel even more and placed it firmly on the literary map. To be fair, it was there already.
This is a wonderful reading experience I will never forget. I'm shivering with excitement just thinking about it!

Twitter: @nasubijutsu    Web: nickbradleywriter.com/