Scandi Noir set in Ödesmark by Stina Jackson
Stina Jackson and Ödesmark
This small village might be fictional but it feels real. the novel is very atmospheric and cinematic and all sounds and looks very real. What you see in your minds eye and out of the corner of your eye when you read…well let's just say you should pay attention. This is a novel where not all is what it seems.
Fancy spending time in a remote village with dilapidate houses, strange neighbours, a place where no-one visits, where revenge and hatred live side by side. Where suspicion lives in the woods and watches everyone and everything….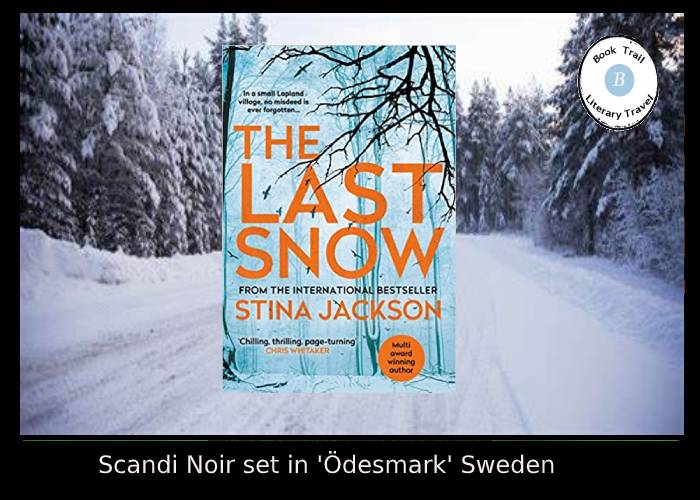 #Bookreview
Transport yourself to a remote and claustrophobic Swedish village
I first read this in Swedish last year. The title here is the name of the village where it's set. Ödesmark.  That name is really clever as the words 'Ödes'  and 'mark' mean Fate/fatal and ground/land in Swedish so you really get a sense of what this place might be like.
Stina Jackson has a way of building a scene. The Silver Road was one of the most memorable novels for me for its sheer scene setting. The snow, remoteness, long roads, chilling villages and more. Ödesmark takes this further and really cloaks the reader in a mist of darkness on top of everything else. There are characters here that are particularly odd and I was pleased they all seemed to live in a remote village as you'd really want them to go there if not. One man is hated for having money and everyone else seems to want revenge least of all his daughter who has remained at home for various reasons.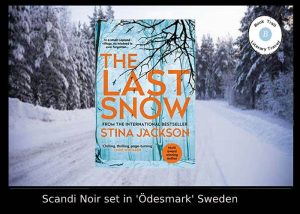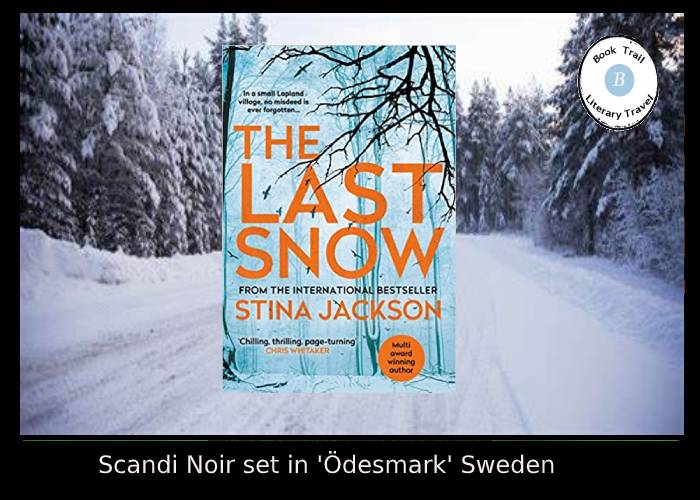 When there is a murder, it's very hard to guess who 'dun it'.  Everyone is capable. The woods hide the noises, the snow muffles the screams, the houses hide the guilty and the village never speaks at all.
The novel started out very bleak and the Scandi Noir theme got darker as the novel went on. You could cut the tension between the inhabitants with a knife. The bad blood runs more than the river beside the village. As for those woods, well you'd better not go anywhere near them. They will swallow you whole.
The start of the novel was a big confusing as the jump from one character's story wasn't always clear. Once I had got the threads straight in my head this was fine and think the English way of formatting the chapters makes this clearer. Kudos to Susan Beard for a gripping translation.

Instagram: @stina_jackson