Rock climbing thriller set on the edge in Cornwall
On The Edge set in Cornwall by Jane Jesmond
Novels set in extreme locations are always good. Places you would probably never go to yourself. Places such as high mountains or raw and wild countryside where you live on your nerves or do extreme sports.  I  personally would never have the nerve to go to these places and do extreme sports for real, so thank  goodness for author such as Jane Jesmond who thrown their characters in at the deep end. I can live vicariously through them!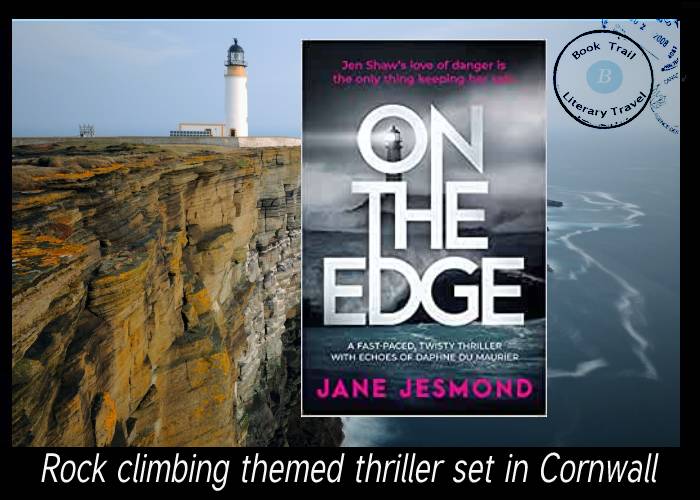 Boarding Pass Information : On The Edge
Destination : The Cornish rocky mountains
Author guide: Jane Jesmond
Genre: thriller in the world of rockclimbing
Food and drink to accompany: something warm and hearty to beat those outside temperatures!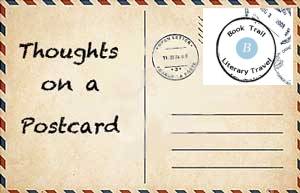 #Bookreview
The novel might be set in the fictional village of Craighston but it is clearly very firmly anchored in Cornwall. The landscape, wild weather and the incessant rain creates a unique setting for a novel about someone who loves to climb mountains and explore the raw and unforgiving outdoors. Add to that dramatic tension and a dark sense of foreboding ….. Oh and add to that the Cornish folkloric history of smugglers and pirates and you have quite the mix.
This is a debut novel and I am already excited for book two and the rest. I mean, and has create such a unique stage on which her characters perform. Jen is the main character who we meet climbing. She has always loved and explored the outdoors having grown up in a somewhat hippy household. Risk to her is breath and life itself and I was keen to discover just how her childhood has influenced and made her what she is today.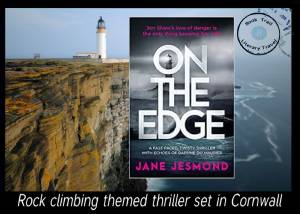 This kind of lifestyle isn't without its dangers however and Jen has clearly had tragedy in her life. She falls off the rails and uses drugs which is when she states she will never climb again. However, she is compelled to return 'home' to help her brother financially and so she checks into a hotel. Next day however, she finds herself hanging off a lighthouse and has no clue how she got there. Have the drugs brought her here? What has happened? Her unstable heath and frame of mind plays its role here very well so you are never sure what is going on in her head. Nor are you sure if what she says is true…
I found both Jen and the novels premise very interesting indeed. A very dramatic opening and then tension doesn't let up. There's lots of layers here  – just like a layer of rock developed over many years which is apt given the themes of the novel.
A really strong and fresh take on the thriller and the setting and character's backstory really makes this something else. Recommended. Get this on your TBR pile! This novel needs more people to notice and read it!

BookTrail Boarding Pass: On the Edge
Twitter:  @AuthorJJesmond   Web:  https://jane-jesmond.com/