Package Deals: Across the States – literary style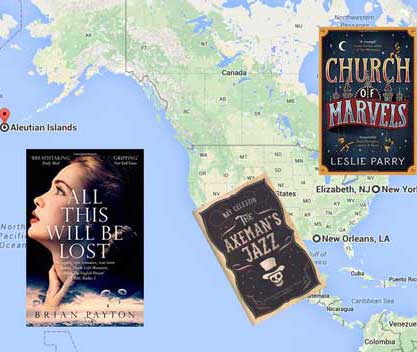 Now America is a big place that goes without saying but even just by choosing a few select places across any of the 50 states, you can really see and experience a lot of what this vast country has to offer.
We have selected three spots for a whirlwind tour of three very unique and ifferent states – Lousiana, Alaska and New Jersey where real life and fiction merge in the most unexpected of ways..
A real life killer who roamed the streets of Lousiana's Jazz ccapital? A plane crash which a famous write experienced in her youth and an imaginary world of circuses and marvellous things will give you a unique and new insight into a whole new world from the past.
Trek schedule:
New Jersey – Judy Blume
Alaska – Brian Payton
New York – Leslie Parry
Lousiana – Ray Celestin
Let's start with a  literary journey with a difference. Once inspired by real events and to guide you around? The wonderful Judy Blume…
Elizabeth, New Jersey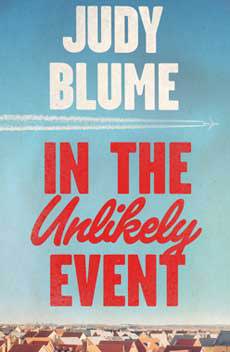 From the author of Are you there God, it's me Margaret, Judy Blume takes us to New Jersey and a story for adults about how life goes on despite everything.
Miri Ammerman returns to her hometown to mark the anniversary of the worst year of her life. Aged fifteen, she remembers the carefree time of her first time in love. But this was the 1950s when plane travel was new and exciting, when three planes fell from the sky within three months of each other. This  was when her life changed as did everyone else's in that community.
Judy Blume writes a haunting story of three generations of families, friends, and strangers, whose lives were changed that day. Some people brought closer together and others fell apart. But that day has never been forgotten.
The Aleutian Islands, Alaska
Grab your woolies for the next leg of the journey as we're off to Alaska
The story of a little known event in the second world war which took place in the Aleutian islands of Alaska
June 3, 1942.
No one would think that this tiny and far away place, so distant from the centre of the WW2 would become embroiled in an international situation but on this day it did. For it was on this day that the Japanese Imperial Navy bombed Dutch Harbor in Alaska's Aleutian Islands. This was the start of a war which saw some 2500 Japanese troops invade the islands capturing those of Attu and Kiska.
Against this backdrop, married couple John and Helen are separated by the needs of war. John is war journalist covering events whilst his wife Helen remains back in Seattle.
When John's plane is shot down, he must decide if to surrender or to survive in the Alaskan wilderness before trying to return home.
Now – off to New York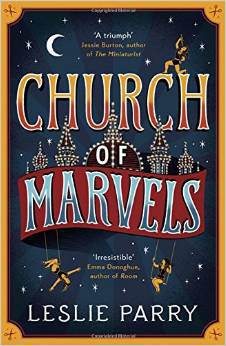 The city that never sleeps!
See it in a whole new light…..
Roll up roll up for what you are about to see will surprise you, shock you and never leave your mind. Are you ready to enter the Church of Marvels…..well, are you?
New York, 1895. The Church of Marvels
The Church of Marvels can be a dangerous place to be. Owned by Friendship Willingbird Church, her two daughters Odile and Belle performed every night. Belle the star of the show as 'the shape shifter' and Odile 'the girl on the wheel'. But now their dreams as well as the sideshow lie in ashes, razed to the ground. Their mother dead and Belle missing.
Over the water, in Blackwell's lunatic asylum, Alphie wakes up groggy and confused. How did she get here and why isn't her husband demanding her release? And just who is that strange girl in the corner who refuses to speak?
Back in the ashes of Coney Island, a young man, Sylvan Threadgill works as a privy cleaner. One night he comes across an abandoned new born baby. Since he is an orphan himself, he takes the baby under his wing and vows to track down its mother.
One night, a lot can happen in the Church of Marvels and a great deal more can happen as a result….
Finally…if you dare…
New Orleans
Based upon a real unsolved crime – when a killer dubbed, "the New Orleans Axeman" murdered several people between 1918-1919.
Journalist John Riley receives the now infamous letter supposedly from the Axman saying that he is to pass through the city but will spare anyone playing jazz music.
Now back to a few months prior to the letter being sent, with the murders having already started –many victims have already been found butchered, many of the Sicilian grocery store owners. The doors always seemed to be locked from the inside proving mad theories to emerge as to who this axeman was some kind of phantom.
Phew what a tour! Need a sit down now.