Novel set in Japan – The Pine Islands by Marion Poschmann
The Pine Islands  of Japan translated by Jen Calleja
A  novel which takes a journey about life itself and creates a meandering and captivating story of hope and so much more. A man wakes from a dream where his wife is having an affair so he flees to Japan. He meets a student who is considering taking her own life. They both head to the Pine Islands of Japan and their journey, the books they carry are about to mean everything.
It's a booktrail in a book. What more could you ask for?
Setting: Japan and its islands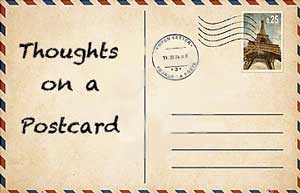 #Bookreview
We've all had that dream or one similar, when we dream of someone we love, someone close being nasty towards us or doing something bad in a dream. How many of us have run away though to another city? This is the intriguing premise of a book where a man flees for Tokyo having dreamed of his wife cheating on him.
Gilbert is a man on a mission and he plans to think long and hard about his life. He meets another lost soul on his journey, a student called Yosa, who is carrying a book about suicide. They set off on a pilgrimage to see the pine islands of Matsushima, as they ponder life and death. One is in need of a fresh start whilst the other wants an end to their pain. I noticed that Yosa 's surname is Tamagotchi and I'm not sure this is related to the annoying tech creatures you have to try and keep alive or not. Actually, having said that, it probably is. A strange image that from that moment on, I couldn't forget.
Gilbert carries a book of his own – one by Matsuo Bashō written more than 500 years previously. He is the inventor of the famous haiku and Gilbert starts to follow his footsteps around The pine islands in the search for answers. This is his fresh start – his need for a new challenge and a purpose in life. So, a booktrail – where he visits the locations and inspirations in a novel seems the perfect way to do it. (And I have to agree hehe)
This is a very visual read – the colour of the pines have hidden meanings, the essence of the haiku comes to the fore, and the sense of searching, a journey which meanders from one place to the next is at the core of the novel.
Following in the footsteps of an author is always exciting bt to read it in such a heartbreaking and heartwarming way in a novel itself is quite something.
This really is a novel which should shimmer its way up your TBP pile as it's quite unlike any other novel I've read in a while.

Translator Jen Calleja is on twitter: @niewview