Novel set in a haunted home in Vermont – Riley Sager
Riley Sager is home before dark…
Novel set in a haunted home in Vermont – Riley Sager – It's a Sager situation I found mysel in with this book. What I mean by that is a very well established and believable setting. So real and atmospheric I felt the tension in my body as I read, swore I saw the lights in my room flicker as they do in the book and got a real sense I was in that house myself….
As in Lock Every Door, if it's a claustrophobic read you're after……you need THIS BOOK
Set somewhere in the Vermont woods…….you might never want to go there after reading this – just as well this house in the novel is fictional…or is it????

Setting:  a huge gothic and possibly haunted house in the Vermont woods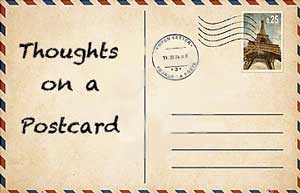 #Bookreview
A novel to take you to a creepy gothic house in the dark Vermont woods!
I love Riley Sager as a scene setter. He creates the most tension and atmosphere, creepy reads I have ever been brave enough to read. I just knew I wanted to read this one despite it being a haunted house story. So, I was brave. I read it. And it was totally worth having to sleep with the lights on since….
We follow Maggie who is returning to this haunted house which was her childhood home. However, she has little to no memory of it as her family fled after only 20 days. The locals hate the book as it made their town infamous and the house has been abandoned ever since….well previous occupants have not faired so well…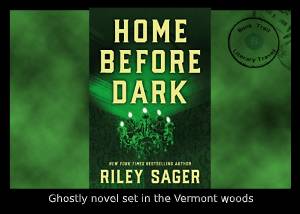 The reader enters the house with the family as they move in. Of course, the daughter senses things that the parents don't. There's a lovely wardrobe in her room, ornate and Narnia like. Except this is Riley Sager's world and so there's more nightmares than Narnia here! The house is actually the main character here as the walls, doors, wardrobe and lights all have a role to play..
Maggie returns to see the house and sell it after her father's death. She didn't know he still had the house so decides to see if she can find out the truth about what happened and why they had to leave in such a rush. When I found out, it was quite the reason! That wasn't the main shock or twist though as by the end, my head was deliciously frazzled. This book shocks in a very clever way.
It was the build up and the journey in that house that really shone for me. Maggie has her father's book to hand and we read sections of it as Maggie does. A very clever technique so you can see the family's experiences as they happen, and then see Maggie's reaction to them in the present day. Such an iconic book but Maggie can't remember what her father says happened. Every one in the village has their own story. The house seems to have many. Which one is true?
I read this in two sittings as I wanted to keep up the momentum and I think that really worked. It was hard to know when to put it down as at the end of every chapter there's that Riley reason to just read one more….
Ghostly and paranormal. There's a song I am never going to want to hear again after this. Oh and  the entrance to Narnia doesn't seem as appealing.

Twitter:  @riley_sager  Instagram: @riley.sager   Web: rileysagerbooks.com