Novel set in a 1950s Bloomsbury Bookshop – Natalie Jenner
Novel set in a 1950s Bookshop
A book set in a 1950s Bookshop.
What more of an introduction do you need?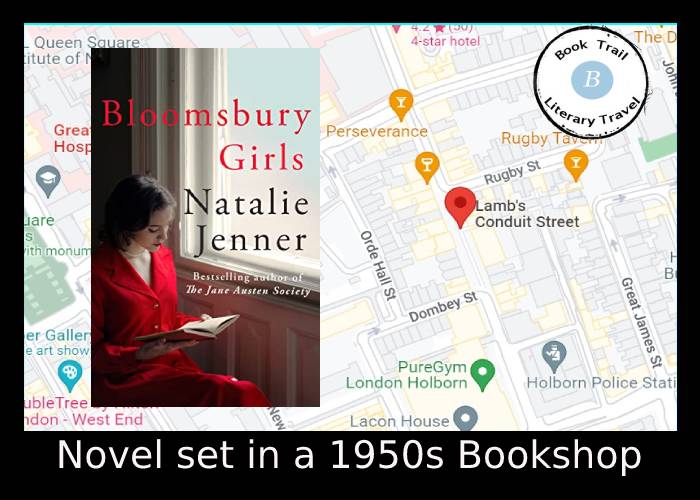 Boarding Pass Information: Bloomsbury Girls
Destination : London
Author guide: Natalie Jenner
Genre: historical
Food and drink to accompany: a sandwich wrapped in paper and a cupcake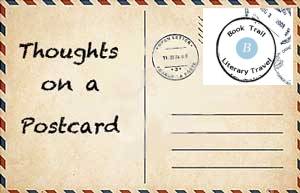 @thebooktrailer
#Bookreview
I love a story involving bookshops and books. This then is a gift for me and all booklovers as we go back in time to post-war London and inside the Bloomsbury bookshop. It's a microcosm of not just the publishing world but the world at large with men in charge and women working tirelessly behind the scenes.
The atmosphere and camaraderie in the shop is really well evoked and I wanted to start working there straight away. Vivien ,Grace and Evie all work there and I could imagine being friends with them all. If you've read The Jane Austen Appreciation Society by the same author, you might recognize Evie as ie was she who worked tirelessly to preserve Jane Austen's home and huge library. She's here in the shop cataloguing the rare books. Oh to be her!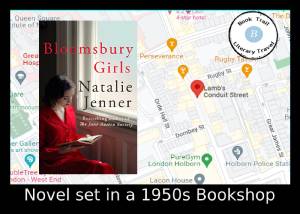 The world of books and rare books, booskhops and people who work in bookshops is great to read about and I loved being inside this world. What I really loved was when the door bell tingled and in walked Daphne DuMaurier. I mean how cool is that!? There are more authors and famous figures from that time in the novel and that really made the magic of the whole book soar to new levels for me.
Despite the magic and the bookshop aroma to the whole affair, this novel still deals with some serious issues. The male leadership and ways of working at the bookshop for example. These three woman come to work at this store and together, they change the way things are done. That is a delight to see how they work together and how things change for the better thanks to these remarkable women from various walks of life.
The wider setting of 1950s Britain is brought to life with the social standards and mores of the time and it makes for a very interesting reading experience.

Twitter:  @NatalieMJenner Web: //www.nataliejenner.com/