Bloomsbury Girls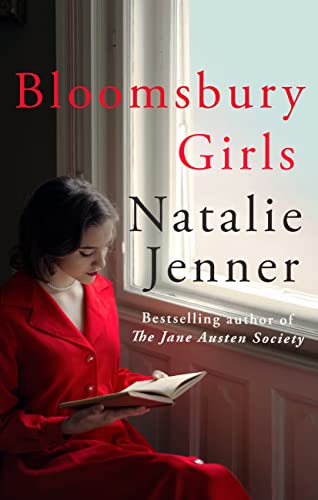 Why a Booktrail?
1950s: One bookshop. Fifty-one rules. Three women who break them all.
What you need to know before your trail
loomsbury Books on London's Lamb's Conduit Street has resisted change for a hundred years, run by men and guided by the manager's unbreakable rules. But after the turmoil of war in Europe, the world is changing and the women in the shop have plans.
The brilliant and stylish Vivien Lowry, still grieving her fiancé who was killed in action, has a long list of grievances, the biggest of which is Alec McDonough, the head of fiction.
Loyal Grace Perkins is torn between duty and dreams of her own while struggling to support her family following her husband's breakdown.
Fiercely bright Evie Stone was one of the first female Cambridge students to earn a degree, but was denied an academic position in favour of a less accomplished male rival. Now she plans to remake her own future.
As these Bloomsbury Girls interact with literary figures of the time among them Daphne du Maurier, Samuel Beckett, Peggy Guggenheim, Vivien, Grace and Evie plot out a richer and more rewarding future.
Travel Guide
Bloomsbury Books, London
A gift for all booklovers as we go back in time to post-war London and inside the Bloomsbury bookshop. It's a microcosm of not just the publishing world but the world at large with men in charge and women working tirelessly behind the scenes.
The atmosphere and camaraderie in the shop is really well evoked and I wanted to start working there straight away. Vivien, Grace and Evie all work there and I could imagine being friends with them all. If you've read The Jane Austen  Society, then you will recognise Evie.
Bloomsbury Publishing is also on the map as is Southeby's Auction huse which features in the novel. The story is largely set in the bookshop.
Booktrailer Review
Just wonderful!
BookTrail Boarding Pass:  Bloomsbury Girls
Destination/Location: London  Author: Natalie Jenner  Departure: 1950s
Back to Results