Mystery set on an Irish island The Guest List by Lucy Foley
Sail to the tiny island of Connemara
Mystery set on an Irish island The Guest List by Lucy Foley – You're invited to the wedding of the year. A TV personality marries a woman after a whirlwind wedding. The owner of an exclusive resort on a tiny island off the coast of Ireland offers the place as the perfect wedding venue. People are coming all over to attend. The hotel is seen as very exclusive and there's to be a break away from the real world, a place to relax, a chance to see the wedding of the year.
But this island is like no other. It's best not to go out after dark, those cliffs can be dangerous and what about the other wedding guests…how well do you know them?
There are so many remarkable people in this world and this is the story of one of them…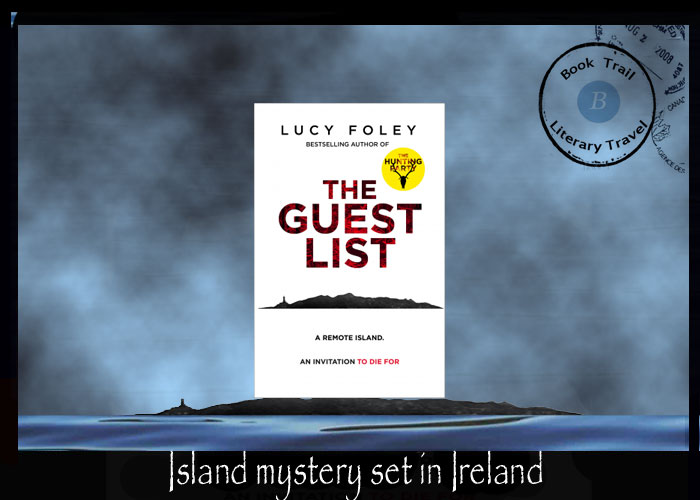 Setting: A remote island in the middle of the Irish sea…a  wedding party……

#Bookreview
There's some events you really would like to be on the invite list for. Lucy Foley's literary events are one of them. You go to some really good places with 'interesting' people and if it gets too much you can close the book and have a break. You don't have to lock yourself in the toilet or hide behind a plant. The guests at this wedding range from media types, botoxed types and ones with more baggage than an airport!
The thing is, I'm getting to like these parties I go to with Lucy. Locked room mysteries and great events with a character list LITERALLY to die for. I've only just recovered from that lodge in Scotland and for this novel I found myself being bobbed up and down in a small boat to a remote island. From the start, the setting sets the scene. Who would I meet? Would I get a feeling about someone I should avoid?
An island wedding sounded amazing! From the start I was wide- eyed and excited to look around. Finding out about the island and its history really helped to up the sense of foreboding. That was before meeting the cast of misfits. The groom is a TV star and the couple have only known each other for a few months.
There's some twisty moments in the book and it weaves and twists its way towards the end. The island is dark and foreboding, the weather…stormy, rainy and so awful for a wedding but absolutely for a murder mystery. A perfect storm you might say!
From the arrival on the island to the end of the wedding weekend, this is a literary event for which you need an invite, so get yourself on the Guest list right now!

Twitter: @lucyfoleytweets  Instagram: /lucyfoleyauthor/