Mystery set in the Scottish Highlands – Lucy Foley's Hunting Party
Lucy Foley invites you to the heart of a Scottish Hunting Lodge…
This novel is based on a real life hunting lodge which the author stayed at once. It had such an impact on her that she remembered it and vowed to set a novel in a similar lodge. For reasons of the plot and the fact there's a murder, she had to invent a setting. The lodge in the book takes you to a place of wood pannelling, dark woods and a very remote building…
So for a Mystery set in the Scottish Highlands – Lucy Foley's Hunting Party is the one you need…
Setting: A remote Country lodge in Scotland. The middle of nowhere. Surrounded by woods…
Inspired by: The very real Carrour Lodge close to Fort William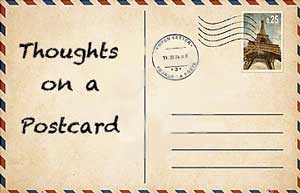 Bookreview
Have I just read a forgotten and lost Agatha Christie classic? OMG that's how I felt during it and after and still now. Boy the atmosphere is carefully constructed and evoked here with style and an eye for detail and nuances that I haven't read in a while.
The setting might be fictional in name but it's evoked with such style it seems so very very real. And spookily claustrophobic too. The setting is ideal for the old school mystery which follows – hunting, deers in the park, a group of people staying at a lodge, Scottish fog and …murder
It's the relationships between these characters which made me rub my hands in glee. At one point I almost went out to buy a glass of something even though I don't drink or shoot a dear which I could never do since watching Bambi. I will just have to settle for wearing tartan.
I said it reminded me of Christie. That's not to say it's similar or not unique – far from it – it just brings back all what I love about an old fashioned good old murder mystery and a sense of writing and style that is beautiful to take your time over.
I was never quite sure where this was going and was kept on my toes throughout, in the gloomy corridors, the ghostly shadows of the trees, the fog and the strange noises at night.
Deliciously deadly and dark. Foley fantastic you might say.

Postcard details:  Access The BookTrail's Map of Locations and travel guide here
Twitter: @lucyfoleytweets  Facebook: /LucyFoleyAuthor