Murder on The Orient Express
Murder on The Orient Express arrived full steam ahead in London last night and the stars were out in force at the Royal Albert Hall. This is a film everyone is waiting for so what's it going to be like? How close to the book is it? Does it really matter? It's an epic story so it's great to revisit it!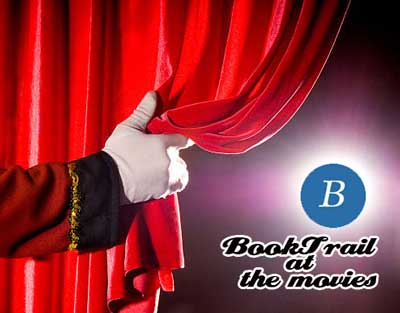 Is there anyone who doesn't know the story or hasn't read the book? If that's you, read it now as you are in for one brilliantly clever plot, and all set on a train! A closed room crime which is delicious anyway, but set on a train stuck in a snowstorm in the middle of nowhere, and written by Agatha Christie? Well it's just literary genius. There have been a few adaptations on TV, stage and screen but the new movie out today is something really exciting for the new cast, the glitzy production and…. Poirot's moustache.
The book is good as it shows Christie at her mischievous best –  a wide cast of characters with each of them being questioned separately to see just who would have had the motive and the opportunity to kill the victim. I remember reading this for the first time and remember the sense of amazement I felt with the claustrophobic environment and the very clever Why and who dunnit. I could see the train, the opulence and the grandeur of the Orient Express  even then and was almost tempted to buy some long white gloves,a typewriter and swan about in a long gown. Maybe I still will.
The Movie
Nina Pottell from Prima Magazine has sent us some pics for you to salivate over:  and if you don't feel tempted to see the movie after this….why not?
The movie is very Hollywood – a cast of some very famous faces, a train you will immediately want to climb on board. Take the book, have a drink and watch out for your fellow passengers of course!