Midnight in the Austrian Alps snow – Karen Swan
Midnight in the Austrian Alps with Karen Swan
It's coming up to the snowy season and that festive time of year again. This is not a festival novel as such but will get you in the mood for snow and hot chocolate!
Karen Swan always dreams up great locations so get excited for this one!
Setting: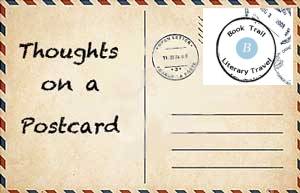 #Bookreview
I always like to review Karen Swan's books as they just lend themselves perfectly to The BookTrail. More importantly, they are always so good at both character and story and this is no exception.
This story is set in the world of professional snowboarding. Not a world I know anything about. Kit, you see , is trying to make his name in this cut throat world in the novel. We also have Clover who is a film maker. She is keen to find out why Kit moved from surfing to snowboarding. There is a mystery of course and a story to be told….
This provides the lovely little set up that makes you want to follow their story. For Booktrailers, you will want to head to the Austrian alps straight away. Very Christmassy coming up to the festive season too. I would have liked to have been even more immersed in the world of snowboarding and the sport. However, the landscape is perfectly evoked and the snow and alp setting with the trees and sparseness really draws you in.
The story is implausible at times but that really doesn't' matter, It's lovely to read. The ending was unexpected but fitted in nicely with the overall themes. Ah Karen Swan knows how to write a cracking yarn!

Twitter: @karenswan1    Insta: /swannywrites