Midnight in the Snow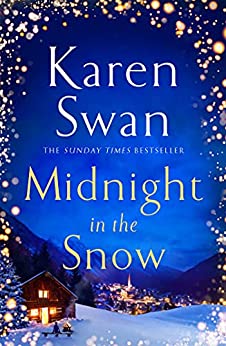 Why a Booktrail?
2000s: Romance and mystery in the Austrian Alps
What you need to know before your trail
Award-winning director Clover Phillips is riding high when she encounters Kit Foley; a surfer and snowboarder as well-known for controversy as he is for winning championships.
Involved in an accident that had devastating consequences for a bitter rival, Kit has never spoken about what really happened that day. Determined to find out the truth, Clover heads to the snowy wilderness of the Austrian Alps, sharing a romantic winter wonderland with a man who can't stand her.
But as she delves deeper, Clover finds herself both drawn to Kit, and even more convinced he's hiding something. Is Kit Foley really as cold as he seems.
Travel Guide
BookTrail the locations in the Austrian/Swiss Alps
Oh to be in St Moritz!
The author explains in her note that she realizes that there is no snowboarding events in St Moritz in real life. The event described is a ski event only. There is also no half pipe in St Moritz.
However, entering the worlds of St Moritz and the thrills of the snowboarding world come to life in the hands of Karen Swan.  She has set the book at Christmas so the dates for any sporting events she admits have been changed too. She had great fun researching this book an found out a lot about snowboarding and the whole world of sport.
A documentary which 'inspired' this books as the one called The Crash Reel which looks at Kevin Pearce's accident in the lead up to the 2020 Olympics.
Best not watch that before heading out to the slopes either to ski or read this book!
BookTrail Boarding Pass: Midnight in the Snow
Destination/location: Austrian Alps, Swiss Alps Author/guide: Karen Swan Departure Time: 2000s
Back to Results