Maureen Fry competition
Advent Competition
Today is competition time for all of you Rachel Joyce and Harold and Maureen Fry fans. If you would like to spend time with Maureen and Harold there is a signed proof of the new Mareen Fry and the Angel of the North on offer.
Let's go!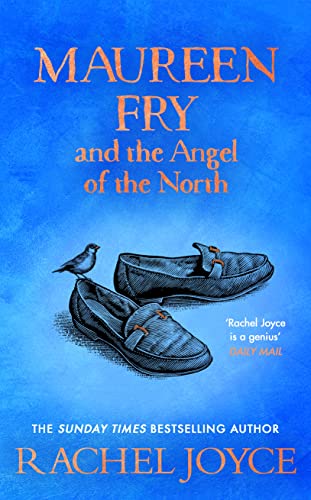 Plot:
Maureen Fry has settled into the quiet life she now shares with her husband Harold after his iconic walk across England. Now, ten years later, an unexpected message from the North disturbs her equilibrium again, and this time it is Maureen's turn to make her own journey.
But Maureen is not like Harold. She struggles to bond with strangers, and the landscape she crosses has changed radically. She has little sense of what she'll find at the end of the road. All she knows is that she must get there.
Setting: Oh the North East! The Angel of the North! This is a wonderful ode to the region and perfectly sums up Maureen and Harold and their shared stories.
You really need this book and Rachel Joyce has signed it! It would make you or someone special a lovely Christmas present.
To enter – Leave a comment on the Instagram post of Maureen Fry saying what you love about the North East. @thebooktrail/
Good luck!
Competition ends December 10 to give me time to post it out in time. UK only sorry!