Marriage Portrait set in Florence – Maggie O'Farrell
Marriage Portrait set in Florence – Maggie O'Farrell – The Marriage Portrait is a wonderful novel. It's set deep in the heart of the Italian Renaissance – and looks at the life of Lucrezia, Duchess of Ferrara,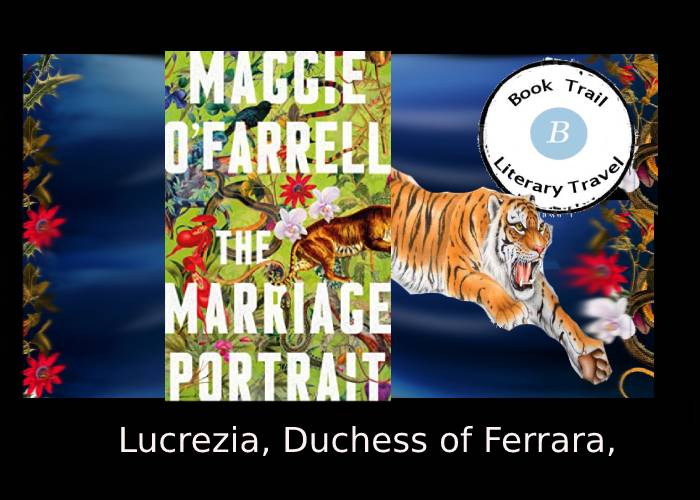 Boarding Pass Information:The Marriage Portrait
Destination : Ferrara, Florence
Author guide: Maggie O'Farrell
Genre: fiction
Food and drink to accompany:Italian food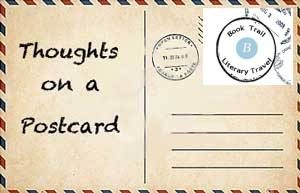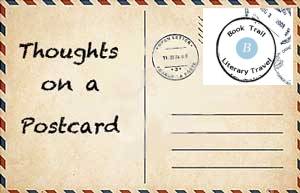 @thebooktrailer
#Bookreview
Come with Maggie's O'Farrell as she transports you to Florence and Ferrera
I always come to a Maggie OFarrell novel with excitement and trepidation. Her novels are instant classics but this one seemed even more special than the others. The build up was delightful so I couldn't wait to read it.
Set in Florence In the mid 1950s the novel brings back to life Lucrezia, the third daughter of Cosimo de' Medici and his Spanish wife Eleonora. Lucrezia is a good character for a novel as we see the life and times though her eyes and it's  a fascinating view. AT first this woman is left to immerse herself in art, live life quite freely for a woman of her time and have little to no worries. However, this all changes when her sister dies.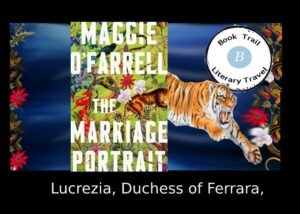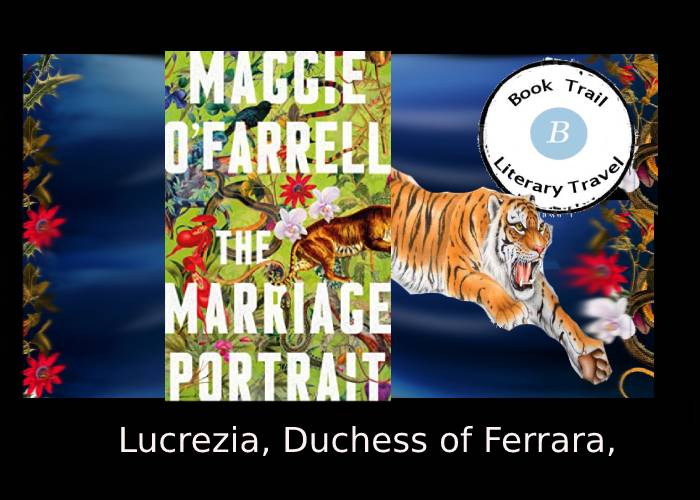 When someone in a prominent family died in those days, grief had to be overcome quickly as there were political and other allegiances to consider. Lucrezia is now betrothed to the man who was due to marry her sister. Alfonso II d'Este is, heir to the Duke of Fererra, Modena and Reggio. Needles to say Lucrezia is horrified as her life is taken from her and shaped into her family's wishes and aspirations.
The cover art comes in at this point as there's a whole menagerie in the palace including a tiger. Cosimo de' Medici requests for a tiger to be added to his collection and this has to be one of my favourite scenes in the whole book. It comes to life as does the tiger from the page and it's wonderful. It's also very symbolic as Lucrezia sees herself as a caged animal but it's the danger that Lucrezia can't yet see or even imagine, that will prove to be even more dangerous than the tiger in its cage. A gilded cage is still a cage.

I really enjoyed this mix of fact and fiction.  Lucrezia was a real woman and she's really been given a voice here by Maggie which is what she does so well after all. I was fascinated to learn about such a woman and see the world in which she lived, open up so vividly to me as a reader hundreds of years later.
Maggie O' Farrell saw an image of Lucrezia and said that she  was immediately captivated by this "young girl with a dark-eyed gaze and a slightly troubled expression" and "knew the instant I saw her that I would write about her" . Well she has, and then some. It's as wonderfully immersive and captivating as the cover might suggest.

Web: maggieofarrell.com