The Marnie Map of Murder….
Marnie Riches talks location, location, location. So in honour of this day, let's have a Marnie map of locations: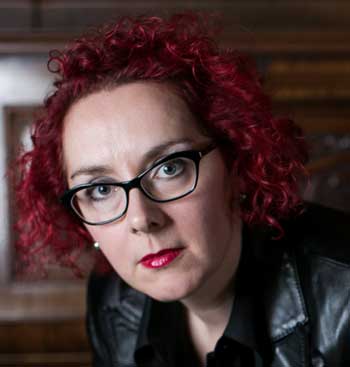 Back in July 2015, when my debut George McKenzie novel, The Girl Who Wouldn't Die had only been out a matter of months, I was fortunate enough to win a Dead Good Reader Award. In fact, it was the Patricia Highsmith Award for Most Exotic Location in a crime novel. I was amazed that my humble Amsterdam-situated adventure had seen off the likes of Jo Nesbo, but it seemed appropriate that I should win the award for my European setting. Location is a big deal to me in my writing. The settings are in many ways as important as the characters and so much of the story comes from the place. Amsterdam's red light district suggests sleaze, desire and recreational drugs. Heidelberg lends itself to the shenanigans of Mensur-duelling frat boys and walks along the famous Philisophenweg. Cambridge insists upon supervisions in medieval, freezing cold tutors' rooms in the depths of winter.
In the main, the George McKenzie series revolves around Amsterdam, where Van den Bergen and his team live, London, where George's family lives and Cambridge, where she is attached to St. John's College for her academic research, but I also take in Berlin, Cambodia and the Dominican Republic… With the exception of Cambodia, where a friend of mine spent a year working in the jungle, I have been to all of the places that I write about. I love travel and everywhere I go throws up a new story idea. Luckily for me, crime travels, so the destinations are always ripe for pulling into a story about transnational trafficking and the ensuing international investigative collaborations.
The fourth book in the George McKenzie series – The Girl Who Had No Fear – has just been published. George and Van den Bergen's itchy feet take them across the Atlantic to look into the root cause of the deaths of six Dutch men and on the trail of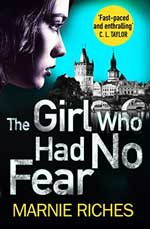 George's long lost father. Without giving too much away, I thought it was high time George had a little fun in the Caribbean sun – if you like your fun on the deadly side, that is. Central America is a perfect setting for a novel about trafficking, as Honduras, Guatemala and Mexico act as transit countries for trans-national traffickers. I have been to Mexico twice and loved it, so I was always looking for an opportunity to incorporate the country into a crime story. The Girl Who Had No Fear was it! The unlikely duo also ventures into Eastern Europe in pursuit of a near-legendary drugs lord.
Next time you go on holiday, see if you, like me, start to wonder about all the shady shenanigans that might be going on just out of view of the glorious poolside and beyond your hotel complex! Just out of sight is where the best stories lie!
Thank you Marnie!