Love story set in England – The Glittering Hour- Iona Grey
The Glittering Hour set in Wiltshire and London
Sometimes there comes a novel that moves you so much that you have to write your review just to get your emotions out. A book that moves you so much that you have to stop blubbering long enough so you can write your thoughts down. A love story so exquisitely drawn that you finish the book and start to feel like you've been in it with them and now feel bereft that they've gone.
The Glittering Hour, as its name suggests, sparkles, and it's not just the love story. There's drama, family secrets, letters, a young girl and her governess in a manor house,a treasure hunt, a group of artists…and secrets spilling out over time.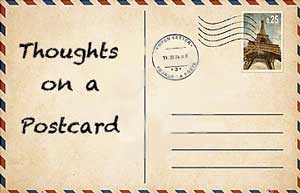 #Bookreview
What a stunning, magical, heartwarming, heartbreaking, utterly emotional read.
I have loved Iona Grey's writing for some time now but this takes it to another level. I am all out of tears, my heart hurts and I am surrounded by wet, shredded tissues.
Iona has captured so much in this novel. A time and place (London 1920s, 1930s and Wiltshire) and a relationship between two people of very different class backgrounds and wrung so many conflicting emotions that I don't know what to do with myself.
Blackwood House in Wiltshire where much of this novel takes place might not be real, but it feels real as it's so stunningly brought to life via the sounds of the garden, the aroma of the flowers, the sun flickering on its walls, and the friendly gardener. Then there's the lovely maid, the young Alice and a secret which comes through time via letters sent to Alice from her mother.
This is a novel to discover for yourself but I can only say it's one of the most moving love stories I have read for some time. Please say this man is real Iona! Your characters breathed life and I got to know and love them so well that I am sad now that I've finished the novel! I felt every look, every flutter of a heartbeat and every delicious drip of anticipation with them.
There's so much I want to say about this novel but it's the discovery of it that is your very own glittering hour. Utterly delightful and captivating in equal measure. Is there a Glittering Hour help group Iona? I need one.

Twitter: @iona_grey