Legal thriller set in Alabama by Steve Cavanagh
Play the Devil's Advocate with Steve Cavanagh
IF even some of this novel is inspired by true life, then it's shocking. And it is – based on real life an shocking. Steve Cavanagh used to be a lawyer and has taken himself to the USA to deal with the most controversial part of the justice system – the death penalty ad the electric chair.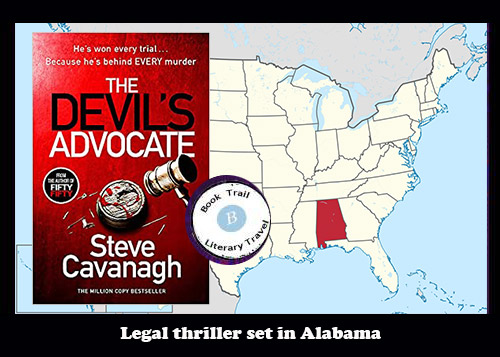 Boarding Pass Information : 
Destination : Alabama
Author guide:  Steve Cavanagh
Genre:legal thriller with a basis in real life
Food and drink to accompany: You might not want to eat when reading the first chapter at least!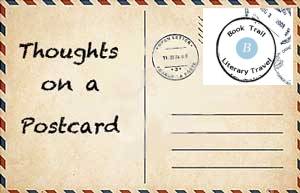 #Bookreview
This is raw and bold. Really makes you think and shudder in equal measure. There's lots to chew over here and not just whether you agree or disagree with 'the chair'. The book opens up with a detailed scene of someone being put to death and, blimey it's raw and emotional. Then there's the main trial of someone accused of the murder of a young girl. Trouble is one lawyer is convinced he is guilty and the other knows for sure, that he's not.
The book read like a good John Grisham and the atmosphere of America's deep south and its traditions and social  mores are well explored. The author note explains just how his book explores the racism there, the extremist groups and that was hard to read about as you can imagine. Very hard-hitting! The lawyers themselves, what they call justice and how corruption shapes suspects lives was just eye opening.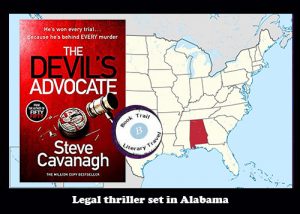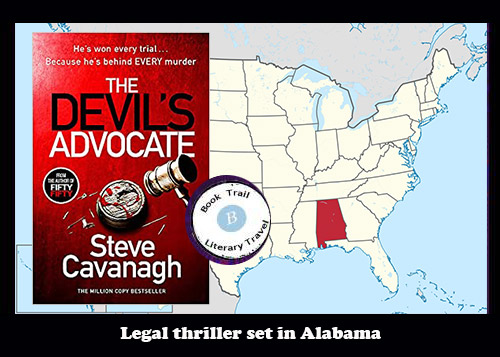 The plot was taut and tight and I hated many of the characters, which is what I imagine the author intended. High stakes in the courtroom and in the jail cell. Who in the town of Mobile, a fictional town in Alabama, is telling the truth and who is trying to control it? I really got the sense of small town America. Where the sheriff is king and the court and police live in each others pockets. Dramatic and tense. The landscape ' so very different to the New York Eddie Flynn is from' feels strange and a totally different world with its own rules. And it is. Boy, is it.
Eddie Flynn is  a great character and here, he was shrewd and on top form. Sometimes legal dramas and books can be heavy and hard to understand but this wasn't. Gripping is what I would call it. Black humour adds to the overall kick ass ambience.
Cavanagh does it again!

Twitter:  @SteveCavanagh   Web: Stevecavanaghauthor.com