Learning Swedish with Camilla Läckberg
Camilla Läckberg is a writer who inspires me for a number of reasons: not only due to her amazing ability to write utter compelling crime fiction but for her passion for books and writing that  led to her going through a drastic career change from an economist to a writer. Learning Swedish with Camilla Läckberg was the best thing I ever did.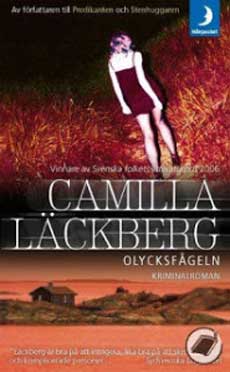 I feel an affinity with her on this last count in particular since I have changed careers myself from translation to IT/ writing for the web and copywriting. Ok so my career change is less dramatic but I took a break from pure translation to working with the technologies that a new career in the publishing world would require and from working with someone else's words to working with my own. Now, I'm not in any way comparing myself to  Camilla Läckberg, but because of this, she has inspired me in a way that not many authors have.
Fjällbacka is the scene for all the novels where she has used the existing police station in Tanumshede . She inspired me to visit there and I admit I took her books but hoped that this wasn't going to be too accurate a guidebook. Luckily the tiny village was a joy to discover and visited the West Coast of Sweden that I may not have visited otherwise. I had only been as far as Gothenburg until I discovered Camilla's books.
Always a fan of learning languages from books, I also picked up a lot of useful colloquial Swedish from her novels
So once again, now only did I find a new writer and her books, I learnt a lot more about the language and the culture of which the books were set.
Aah how I would love to go back to Fjällbacka. And take one of Camilla's books with me…..
Susan