Lake District set mystery – The Drowned Village – Kathleen McGurl
The Drowned Village of Mardale -Lake District mystery
The Drowned Village – Kathleen McGurl  – A real life sunken village. A village under water, with the houses still intact to allow for a new reservoir. What happens to the people who live there and their homes? A village like Atlantis, now under water and forgotten. One day the water goes and the village is reveals itself. What are the secrets it holds?
Inspired by the real life village of Mardale at the heart of the Lake District..be prepared to go on a very interesting journey….

Setting: The sunken village of Mardale in the Lake District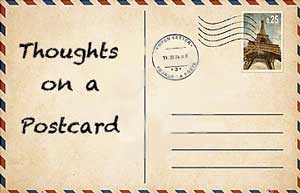 #Bookreview
What a fascinating story! Based on the very real Mardale village which was sunken to allow for the new Haweswater reservoir.
In the novel , the village is now called Brackendale and Laura is the character who discovers its story on the news. She's staying with her grandmother after leaving her cheating boyfriend. The news item shows a now empty reservoir, and the ruins of a village…..
I found the whole concept of this novel fascinating. The author takes the material and weaves it into something more. Laura finds out that her grandmother's grandmother lived there and so the mystery becomes all the more personal. Even more in need of a solution of what happened there. Stella wants to know about a box from all those years ago, as it contains something of extreme value. Her grandmother Stella asks her to retrieve it. However, there's something she is not telling.
Most importantly, the entire premise is very well set up from the start and the mystery is smooth and well -paced. The story draws you in and I felt as much excitement as Laura would have done. There's personal intrigue, danger, fear and family secrets at stake, What's not to love!
The book is very well written and the dual time line brilliantly interwoven into the mystery. We go back to the time when Stella lives in the  village, with her family then we return back to the present. Overall, it's effortlessly done,  the mystery and sense of foreboding builds and captivates.
I really enjoyed this read and had to slow down to really take it all in because of the intricate time line of events. The story weaves fact and fiction to a fine finish. As a result, I didn't want the story to end.
It goes without saying that I want to read more of this author now and will seek out her other novels.

Twitter:@KathMcGurl   Web: kathleenmcgurl.com/