Kalmann set in Iceland
Kalmann set in Iceland
This Translation Thursday, The BookTrail presents…
Kalmann
By Joachim B Schmidt
Translated by Jamie Lee Searle
Bitter Lemon Press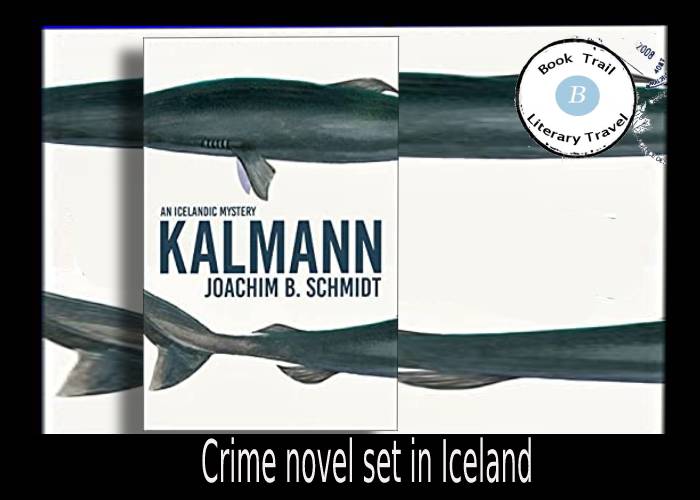 Boarding Pass Information : Kalmann
Destination: Iceland
Author guide: Joachim B Schmidt
Genre: Crime thriller
Food and drink to accompany: Eels like the ones on the cover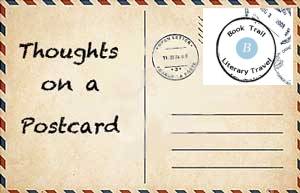 #Bookreview
@thebooktrailer
Bitter Lemon Press do release some cracking novels. This is a Swiss author but it's a book set in Iceland as that's where the author now lives with his family. Now if that is not a candidate for an international, translated novel I don't know what is.
I think the author's unique mix of Swiss and Icelandic influences really makes him stand out in his writing. The novel is  a crime one but it's a loving portrayal of his adopted homeland and even though there is a lot of coldness, isolation and a sense of misplacement in the plot, you just know that the author means this well.
Plot:
Kalmann is the self-appointed Sheriff of Raufarhöfn. Day by day, he treks the wide plains which surround the almost deserted village, hunts Arctic foxes and lays bait in the sea — to catch the gigantic Greenland sharks he turns into the Icelandic fermented delicacy, hákarl. (Fermented shark apparently. Not for me.)When he finds a pool of blood but he can't locate a body, he has to tell the police especially as a local businessman's disappearance is hitting the headlines.
Kalmann is aunique character as he is clearly on the austistic spectrum and thinks and sees things differently to everyone else. He thinks a polar bear has killed the man and taken him away. Of course, no one beleives him and he is seen as an unreliable person. The media are interested in the missing man and the blood and wel, you can imagine what they think of Kalmann's interpretation of events.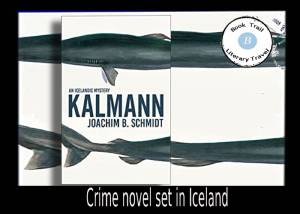 Location:
Raufarhöfn is like the village that time forgot.  The village relies on fishing and not much else but that is dwindling. Problems arise when the missing man seems to be involved with the shady side of the industry, putting the village and those in it, at risk. The resulting decline of a village and its main industry was hard to read about as it felt very sad yet timely.
Oh to be in the hills above Raufarhöfn. The body is found at Artic Henge – a modern day stone construction which looks like a grand neolithic monument and was built to encourage tourism.
The landscape throughout the novel is glorious.  Kalmann goes out to seea and so I really felt part of the story as well as the landscape. This author gets you immersed fully into the novel's every nook and cranny and it made for a powerful reading experience.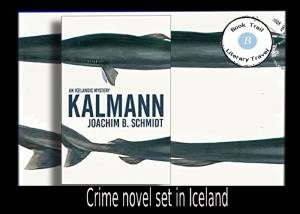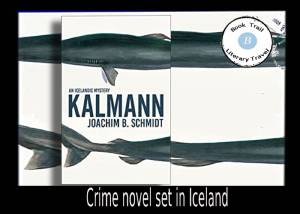 Characters
Kalmann is a unique character. He has an Icelandic mother and his father was in the American airforce. He himself wears a  Raufarhöfn. I got Icelandic Dukes of Hazzard style vibes many times. He's an outcast in many ways and is seen as a odd bod by the locals. Suffice to say, he can't get a girlfriend but he craves female company. He's not the kind of character I've seen in crime fiction before and it felt refreshing. It's someeone I want to get to know better.
.The breath-taking peacefulness of the savage landscape on a calm day is revealed on the occasions that Kalmann goes on the sea. Yet it is also from the sea that two discoveries emerge that start to bring the investigation to a conclusion…
Translation by Jamie Lee Searle
Kalmann is unique, different and quirky. There is comedy in this novel in a smiliar way that Antti Toumainen might unlease the dark edge of Iceland and its psyche, here is another masterclass in clever writing. Kudos to the translator on getting this across as, this is often an impossible task!

BookTrail Boarding Pass: Kalmann
The author is not on social media