How to celebrate Independent Bookshop week
Indie Bookshop week is here!
Happy International BookShop Week! There are always reasons to buy a book from your local independent or any independent for that matter, but this week there are even more.
It's vital to keep these magical stores that sell words, adventures and worlds of imagination alive and in a year that has been so hard on booksellers up and down the country, let's buy a book to say thank you to authors and booksellers everywhere for keeping the magic alive when the real world has been so bleak and difficult.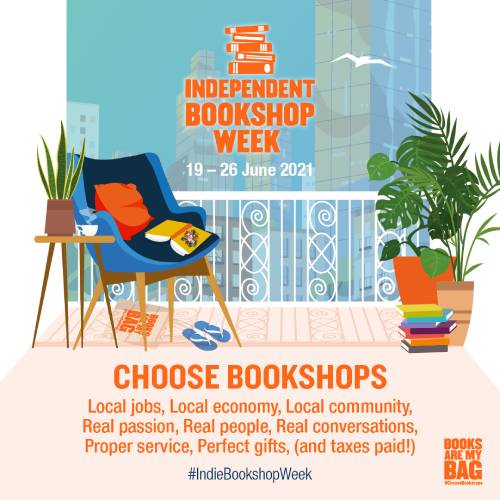 I visited Forum Books new store 'The Bound' at Whitley Bay and bumped into Ann Cleeves, Trevor Wood and Robert Scragg. I haven't bumped into an author for ages and then three come along at once. I'm sure there's a joke in there somewhere.
Here's what happened…..( I'd like to think that this picture was taken for my welcome haha but it's one from when the store opened….)
Bookseller James, Ann Cleeves and owner Helen in the picture:
Just look at this place:
My day started with some fuel
This is one of the books I'm reading at the moment. First time I had tried a Chai latte too. Very nice although I thought it was coffee but it's apparently tea! Who knew? haha
Purchases made but these are going to be feature books on The BookTrail so I am reading under
wraps for now…..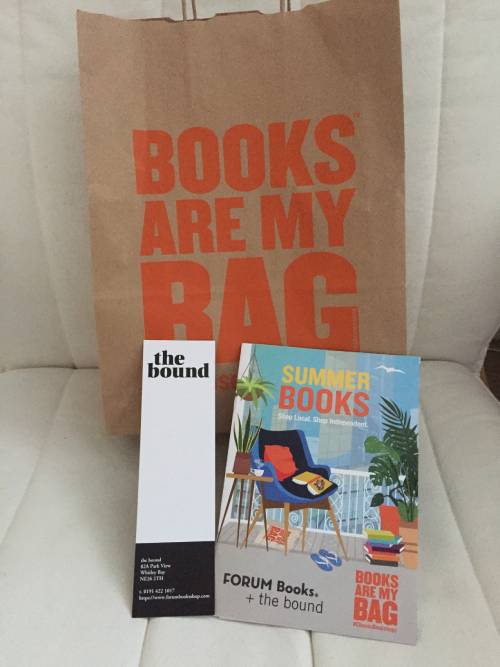 How to celebrate Indie Bookshop week
Visit a bookshop or two
Buy a book or two
Visit a new cafe and try something new to fuel your book buying
Chat to authors you bump into
Smell the books
Love being around books
Stroke the spine of a book or two – that is a book hug.
Ask a bookseller for book recommendations. They are SO good at this. They know LOTS and guide me to books I might not have looked at before
Smile at everyone in a bookstore. You are amongst friends.
A few more bookshop memories:The Stripey Badger, Grassington,  Yorkshire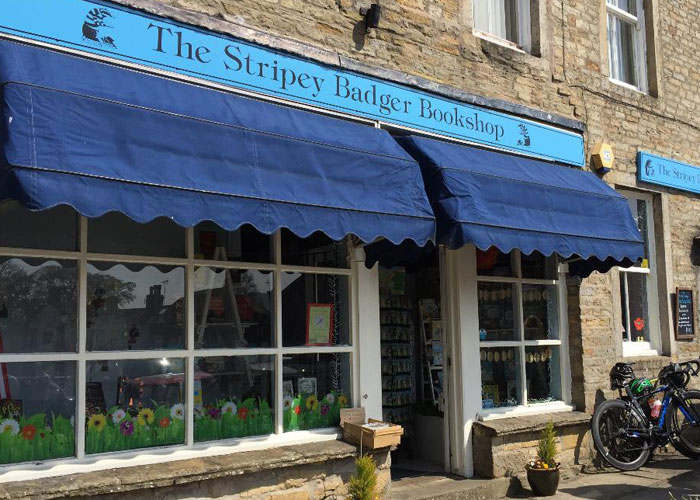 The Stripey Badger Bookshop (c) TheBookTrail
Then there's Cogito Books in Hexham Northumberland and just look at that book title! Find a book AND love this week?
Happy Indie Bookshop week everyone!