HWA Awards – WINNERS!
The Historical Writers Awards held in London on Tuesday evening was the highlight of my historical reading year and a great chance to read even MORE books! There were lots of books shortlisted and I was honoured to be ask to help judge the entrants. This was one intense process and throughly enjoyable at the same time. And I know it sounds like a cliche but it was hard picking the winner. There were some books we all liked, others some did, others didn't but each book was discussed on its merits and after several meetings, a shortlist was made and then a winner emerged…
Kate Williams, historian, novelist, and broadcaster, was the host for the evening which was held at the Crypt on the Green, Clerkenwell, London.
There was lots of gorgeous cheese and fancy meats to eat whilst drinking wine or elderflower cordial (my new favourite soft drink!) Oh and the goodie bags…full of books and bookish information…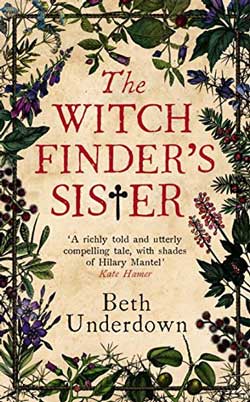 If you haven't read The Witchfinder's Sister, buy it now as it's a treat in so many ways for any historical fan, based on true facts and full of exquisite research – which is blended seamlessly into the plot. It's a story which provides chilling accounts of how easily people were fooled into thinking so many women had witchery tendencies. And how people were led to believe that they should be hunted down. How did men decide who was a witch and who wasn't? Chilling in the extreme, this book explains and illustrates how easily one person can shade many opinions.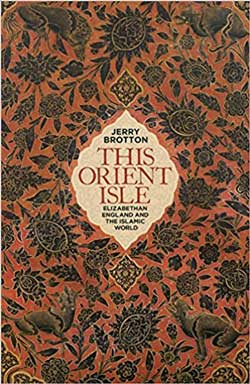 Other Awards –
The HWA Non Fiction Crown which was won by Jerry Brotton for This Orient Isle: Elizabethan England and the Islamic World published by Allen Lane Books. Jerry will be appearing on the BookTrail very soon but just look at this cover!
Finally the winner of the 2017 HWA Endeavour Ink Gold Crown was announced as  Ian McGuire for the North Water published by Simon and Schuster.
It was a fantastic evening and I must thank my fellow judges for making this whole process one of the most interesting I've been through. I've been invited back on to the panel next year so I'm very excited about that. This was an experience I definitely want to repeat!
Thanks to Kate Williams too for being the hostess with the best dress. A pleasure to meet you after reading your novels! An expert on historical writing if ever there was one!