Horror set in Ussalthwaite Yorkshire- Demon by Matt Wesolowski
The Demon of Ussalthwaite awaits..
Horror set in Ussalthwaite Yorkshire- Demon by Matt Wesolowski
To all the fans of Six Stories out there – this is the most disturbing of the series. There is horror in many forms, swarms of flies, dark woods, a cave with something not of this world inside, a locked shed…and a haunted village….
Ussalthwaite is a fictional village in Yorkshire and you will be pleased indeed that the novel's setting is not real. It feels very real however. Very unsettling and totally brilliant……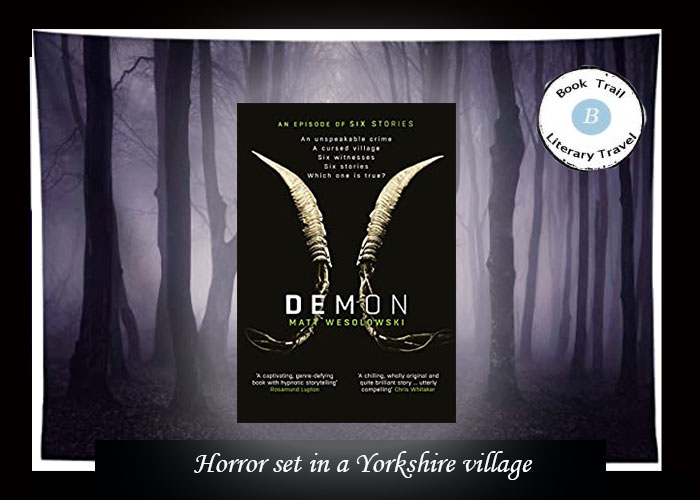 Boarding Pass Information : Demon
Destination : The fictional village of Ussalthwaite, Yorkshire
Author guide: The Master of Horror -Matt Wesolowski 
Genre: Horror
Food and drink to accompany: You won't be able to eat during the reading of this.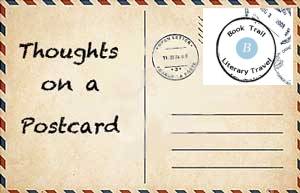 #Bookreview
Whoah Matt W – what are you doing to me? This was the most chilling episode yet I think. It had all the horror elements and more. Swarms of flies, unexplained noises and something dark shrouding a small Yorkshire village in mystery and murder. The murder of course is described on the book cover as being one of the most disturbing that has ever occurred. When a child murders another child.
It will take some of you back to the early 1990s when James Bulger made headlines in the news. The crime in the novel is bad enough but it's the outpouring of grief and media interest that fuels what happens all those years later. It makes for some very interesting conversations and interviews on Scott King's podcast. Such a great way to tell a story and have events unfold. Each character voice is distinct and chilling. Boy, when you realise what someone knows, what someone else is hiding….my nerves were in bits.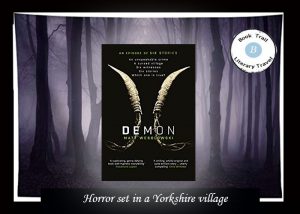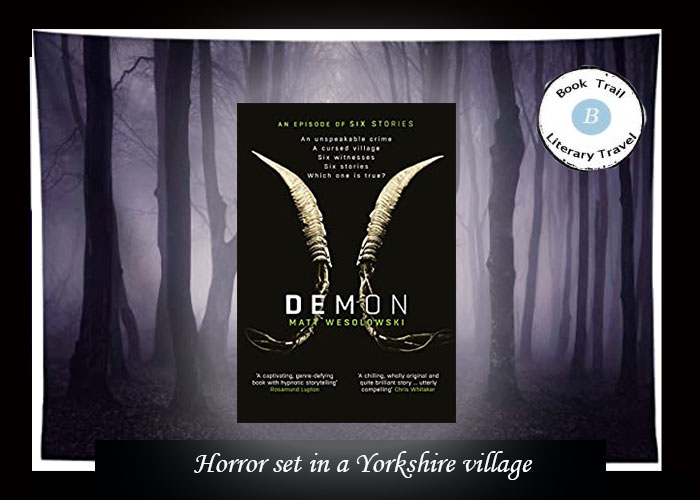 This had all the excellent hallmarks of the previous episodes but was even more disturbing. The foreboding of darkness, the flies, the unexplained events, the confessions, admissions and what they are not saying…You can hear the fear in their voices. There's such a strong overtone of the occult, witches and dark spells, the unknown and the demon within a person's soul…..
In Demon, the podcast presenter takes more of a role if that's the right way of putting it. He is accused of raking up an old case, causing more pain and more besides. But the seed of this crime has roots which twist and burrow deep inside the villagers, those who remember and that dark place in the caves on the hill……
The setting is one of the most graphic and unsettling I have read about in a long while. I might never look at a stone in the same way again. Nor will I ever enter a cave in Yorkshire….

BookTrail Boarding Pass: Demon
Twitter: @ConcreteKraken