Histfic set in Stockholm – Wolf and the Watchman – Niklas Natt och Dag
Stockholm sludge and grime of 1793
It doesn't get much darker than this. This is historical fiction with added grit, gore and blood. Spilled across the streets of the smart Swedish capital. Although this time, the city is on its bloodied knees. The king is dead, the rule of law seems to dead too. And a body has been found in the water..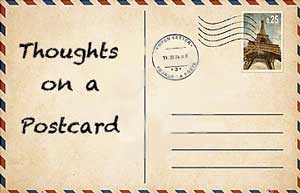 Bookreview
This is a dark read. Gory and stomach churning at times. It's also a fascinating tale of Stockholm in the 1700s and an insight into the bowels of what was known as (and still is) "The city of bridges".
The bleakness starts when you open the cover and wherever you are reading, the shadows around you close in. You may need a lamp even in daylight when you read this. A limbless torso is dragged from the river and it's soon discovered that each limb was removed when the victim was still alive. Stockholm at the time is a city on the edge of the abyss for the king is dead, justice is mired in the stench and violence of the streets, and at first you think that this crime will become yet another stain on the city.
Enter watchman Mickel Cardell and police investigator Cecil Winge – a very unlikely pairing but with a relationship which works. Mikel spends most of his time getting drunk. He lost an arm in the Russo-Swedish War and this continues to haunt him waking and sleeping states. Cecil Winge on the other hand is a brilliant lawyer turned investigator. However he too is very fragile as is dying from consumption.
Together Winge and Cardell plumb the depths of the city as they carry out an investigation. This is where the city really comes to gory life as they trudge through the various pubs, inns and alleyways of Stockholm's neighbourhoods. We see the city through their eyes, then that of a man who is new to the city and writes letters to his sister, and then of a girl who is accused of being a prostitute. All very interesting and evocative insights into the stench, violence and gore of a city on the edge of the abyss.
The novel paints a grim picture of the past and I did feel at times it was a little too dark, and that it got a big much if I read a large section in one go, however it was a compelling story and setting. I know Stockholm as the city of bridges and rivers, the royal palace is the shiniest building in the city so to see it in this light was an eye opener!
It's a very vivid, raw and visceral novel but one I was glad to have experienced. Just don't eat before, during or after reading sessions. Just don't.

The author is not on social media