Happy New Year set in Sweden – Malin Stehn
Boarding Pass Information:   Happy New Year
Author guide: Malin Stehn
Genre: crime fiction
Food and drink to accompany: champagne and truffles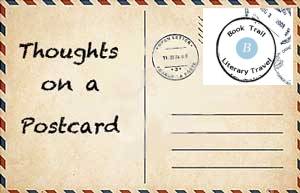 @thebooktrailer
#Bookreview
Head to Malmo for a New Year's Eve party you will never forget!
We are in Malmo for this novel and at the nearby coastal town of XXhamn where there is a party of all parties happening if you are a teenager. The setting is nicely set up with the lights, the frost and the darkness all adding to the excitement. Knowing you are in Malmo makes it seem the story seem dark from the start – this is Sweden after all, land of the Girl with the Dragon Tattoo!
From the start, this is clearly a character led novel so the setting falls into the background.  The characterisation is brilliantly done however with the parents and teeangers forming two opposing teams from the off. The author takes you inside their heads although luckily, mainly from the adult's point of view as taking myself back to my teenage years wasn't the most attractive thought. haha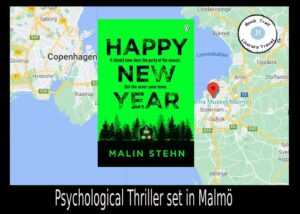 There are some interesting family dynamics explored here. Who is telling the truth and who is lying? Which family member knows more than they are letting on? The whole unreliable narrator thread runs deep and it's compelling reading trying to decide who knows what and reading between the lines.
New Year parties are often the catalyst for many things – change, secret liasons, drunken confessions etc so to have this as the main party and title of the book is already loaded with dark promises. You assume one thing, drink your champagne and then realise there's a fly at the bottom colouring your judgement.
Gritty Swedish thriller – Happy New Year everyone!

Web: malinstehn.se