Gothic novel set in Norway – The Nesting CJ Cooke
Gothic Norway with CJ Cooke
This is a gothic mystery with Norwegian folklore mixed and merged with magic. If you're into gothic folklore then this book will give you all the feels. This is a gothic suspense set in the magical world of the Norwegian forests with spindly branches, crispy air, that woodland aroma and a sense of foreboding all mixed with a bow of folkloric delight.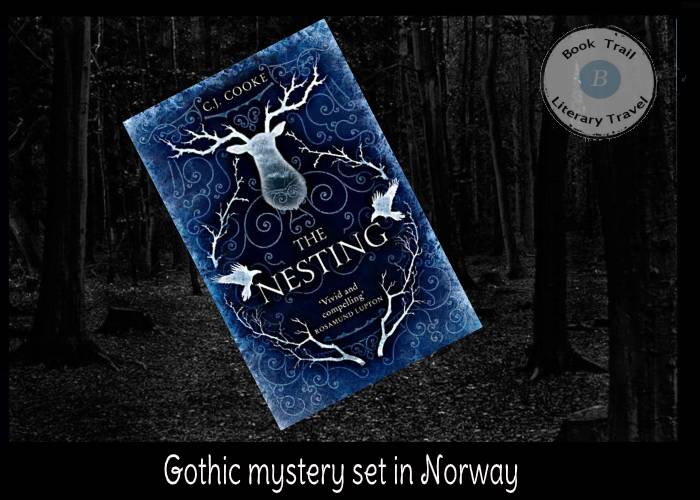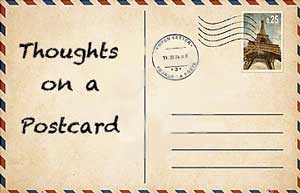 #Bookreview
This novel transports you to Norway! We follow Lexi who applies for a job as a nanny despite having no experience. The job is in Norway so off she goes, to work for a wealthy widower and his two children. (I'll skip the part how she got and manages to keep the job as you will have to suspend your sense of disbelief for that but she has to become someone called Sophie).
We're soon in Norway and find that the house where she will be living is gothic and drafty. The man, Tom, is living there with a few members of staff and his two children. His wife Aurelia apparently died from a suicide but there is mystery surrounding that and Lexi can't really ask being so new.
She finds it a bit spooky from the start – there's a building next door that's being built as a living memorial for Aurelia. Lexi/Sophie begins to hear and see strange things and so did I to be honest. Then she finds Aurelia's diary.  My heart was in my mouth as she became more in danger of being found out. This didn't seem to be the house or the family you nose around in.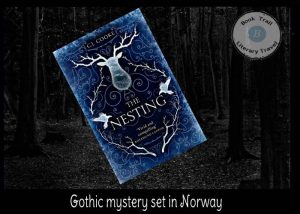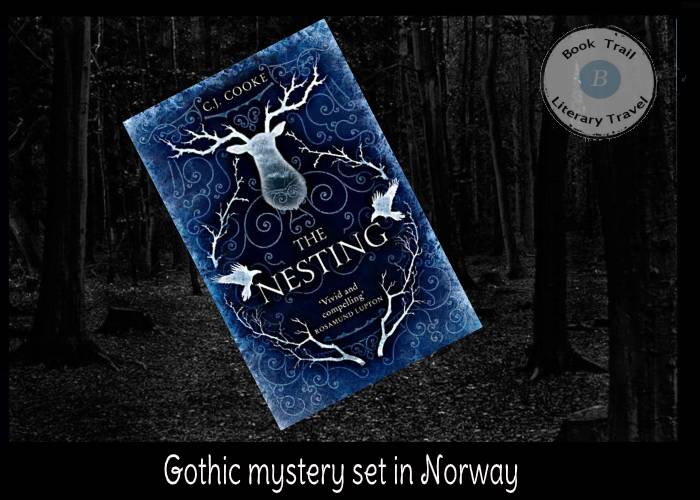 I can't say I cared for Lexi as she seemed either extremely jammy or clueless. Once the story lands in Norway however the whole plot flows much smoother as once we get the Norwegian setting and folklore background in our minds, the mystery is enhanced.
And what a setting it is! – fjords, rivers, wildlife, the aroma of the woodland and even the sight of the aurora borealis. The Norwegian tourist board would be wise to use some of the lines in the book for their next campaign. Then you the appearance of 'the sad lady', a housekeeper who's clearly just read Rebecca, and a story thread from the dead woman Aurelia herself…
There were some serious issues explored too such as the effect humans are having on the environment and the treatment of people with mental health issues.
It's the setting that got me. Dripping with atmosphere and folkloric delights, Norway will be on your post Covid travel list but maybe don't rent anywhere near the woods…

BookTrail Boarding Pass:  The Nesting
Twitter:  @CJessCooke Web: carolynjesscooke.com