Five books set in English Country Manors – A Literary Tour
This is the perfect time of year to settle down with a book. A cosy read beside a roaring fire. And if that book takes place in a creaking, country manor where there might be murder and mayhem afoot, then even better. We all love a good murder mystery in the winter. A story which takes place in a remote setting, a select number of people, a countryside location..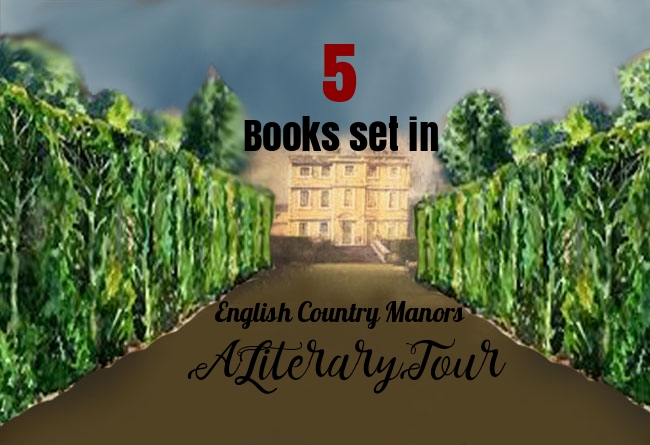 Think Agatha Christie and Sherlock Holmes….Five books set in English Country Manors – A Literary Tour
This is a deliciously dark novel set largely in one country manor house in England. A writer comes to the estate to write the memoirs of the lady who lives there. But that's just the start of the story.
It's a story of twins, family secrets, lies and deception and really captures the creaky manor feel. There's a friendly gardener, a gravel path, a grand staircase and pannelled walls. And there are secrets roaming the corridors.
This is dark and delightful all at once. Set in the fictional Blackwater Abbey on Blackwater island, this has tones of Agatha Christie's And Then There were None for setting. There are themes of isolation, fear, darkness and war. A real mix. The cover is as unsettling as the contents within. You can hear the creak of the floorboards as you turn the pages…
Oh dear sweet everything that is good in the world. This totally freaked me out. The film was scary but the book all the more chilling as it's when your imagination runs away with you that it gets really scary. A family live in a crumbling mansion. A doctor visits the maid there, but all is not what it seems. The more he investigates, the more things get weird. Creaking doors, doors which lock on their own, shadows at the end of the corridors…
The manor house seems to have unexpected and uninvited guests…
Careful of what you might find in an abandoned gothic mansion..where the eyes of the paintings follow you wherever you go.Elsie goes to stay in her late husband's crumbling country estate, The Bridge. Hosility seems to follow her at every turn and she feels very unsettled. Inside this house is a locked room and a painted wooden figure called A Silent Companion which eerily ressembles Elsie herself..
The manor creaks, groans and even screams in this book.
This has to be one of the best Christies ever. Well, it's my favourite as I still get a thrill when I think of the twist. It's the house which plays a major role in the plot, as much as the characters. Ten strangers invited to a house on a remote island. The owners don't seem to be around. Each of them is accused of murder. One by one, it seem that someone is out for revenge.
A creaky old house where the lights flicker constantly. The rain batters outside and there's no chance of escape. No way out. None.
Any of your favourites here, or are manor houses that you've visited in a book and can't forget?
Five books set in English Country Manors – A Literary Tour