Finnish books set on ferries
Books that ferry you to Finland
I've come across some books recently from Finland that are set on ferries. Well that's not strictly true as only one is set on a ferry, one is set on a boat, the other a ship. Ferries sounds best in the title though  though doesn't it? They're not yet translated into English but I wanted to share these with you as they are fascinating for a few reasons.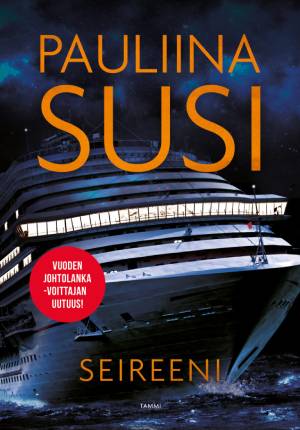 The thrillerish one
Siren by Paulina Susi
Leia Lane and her sister are looking forward to their luxury cruise around the Mediterranean. By the time they board the ship however, they can barely contain their excitement. Promises of cocktails on deck, shopping, nightlife or relaxing by the pool and anything else they can think of doing keep them awake at night.
However, it's not long before the dream cruise becomes something of a nightmare. Strange things seem to be going on, strange coincidences and there's a sense that something untoward is going on…
There's not just thrills and spills in this novel however. With a cruise going through international waters, there's a lot of insight into the working conditions on the ship and the various nationalities working the various roles it takes to make a cruise a success.
Meanwhile, there's another boat at sea that day – a small flimsy thing where eleven year old Amira and her parents are crossing the sea to a new life. Their fate will become intertwined with those on the huge luxury cruise liner. The novel uses those on the ship and those in the boat to highlight subjects like the inequality of the world, racism and more besides.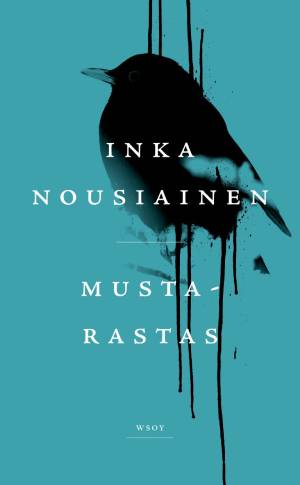 The sad one
The Blackbird by Inka Nousiainen
-inspired by a true story
In August 1989, a young man goes on a cruise ship with his friends and that's the last anyone sees of him. The only sign left of him is his little yellow backpack. Such an innocent symbol of loss.
Many years later, his sister wants to know what happened that fateful night. She's grown up with the trauma and she and the family have always wanted to know what happened so they can finally have some sort of closure. The fact is that they don't really know what happened to him. Did he drown?

The magical children's one
Captain Cody and the Secrets of the Sea
This is an environmental story for children that is quite magical! Captain Cody has a ship called Lindy Hop and he goes sailing all over in it with his friends. Captain Cody I should mention, is a seagull. He's above stealing chips from people at the seaside though – he's out for adventure! They come across Tautou,  a little monkey who has tragically lost his island home due to rising sea levels.  They try to help him and also set about clearing a beach covered in rubbish and then there's the oil spill… Plenty to learn about and also enjoy in this book. I totally fell in love with the cover! doesn't it invite and draw you in to that magical island?
These aren't Finnish Noir and aren't yet translated into English, but I just find the range of novels from the Scandi countries which often never see the light of day in the English-speaking world showcase so much of that country's range, writing style and personality we never get to see……
Oh if only I could read every language in the world – imagine all the books I'd be able to read then! My TBR piles are big enough at the moment but still…..
I can but dream…