Dirt Town set in Australia – Hayley Scrivenor
Welcome to Dirt Town, Australia
Durton. Dirt town. Dirt and hurt – that's what others would remember about our town….
Dont' you just love the play on words with Durton and Dirt Town?
When 12-year-old Esther Bianchi disappears on her way home from school in the small town of Durton in rural Australia, the local community is thrown into a state of grief and suspicion.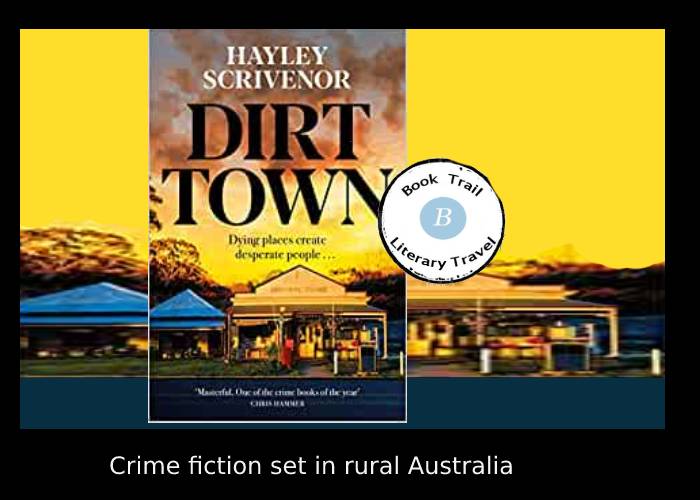 Boarding Pass Information : Dirt Town
Destination : Australia
Author guide: Hayley Scrivenor
Genre:crime fiction
Food and drink to accompany: A tinnie and a burger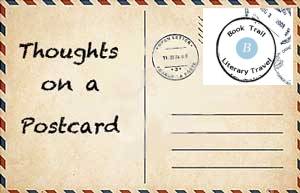 #Bookreview
I do love a novel set in rural Australia. I think I'm getting quick addicted to them. Not sure it makes me any keener to go to rural Australia in real life though haha. Now I've been to Dirt Town though, I have a new addiction.
The premise is a simple one with a small child going missing in an even smaller town. A premise that I have read before, BUT this is very unique and nothing is what it seems. There's various POVS for starters and that includes from some of the local children. This takes the storyline to the next level.
I absolutely loved the play on words with  Durton which becomes Dirt Town. The language geek in me just smiled at this. Being in the Australian outback in the middle of a missing child case was surreal. The landscape and sense of place really added to the overall hopelessness of it all and played  a great role in the whole affair. I don't think this novel would have worked half as well in any other setting. There is something unique, excessively remote and particularly dangerous about setting this in the middle of nowhere out in one of the largest countries in the world.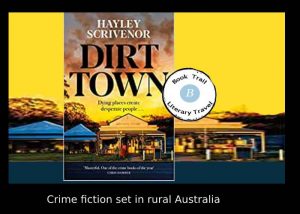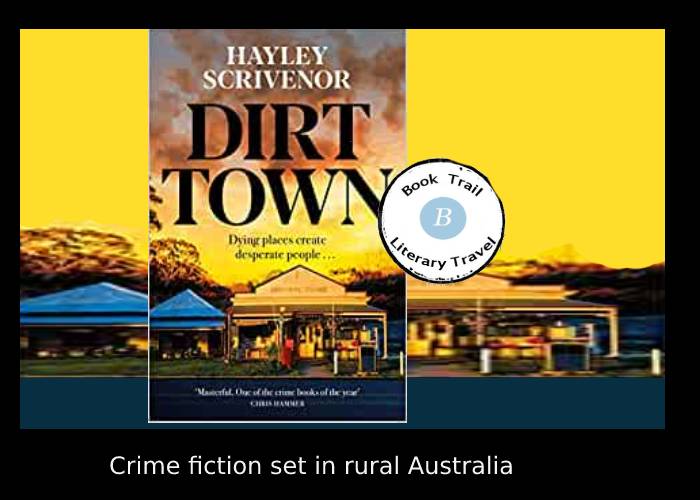 Durton was a treat to visit in the novel  – what a disparate set of people with secrets and lots more to hide. As the story unravels, I enjoyed finding out about the others living there, the family secrets and the twists and hidden depths to everything going on. Putting a copy like Sarah Michael in the middle of it was a great way to shine the spotlight on both the procedural and emotional mix to the novel.
Think of a cross between The Dry and The Lovely Bones but with added Aussie charm.

BookTrail Boarding Pass:  Dirt Town
Insta: @hayley.scrivenor  Web: //hayleyscrivenor.com