Crime writers on the telly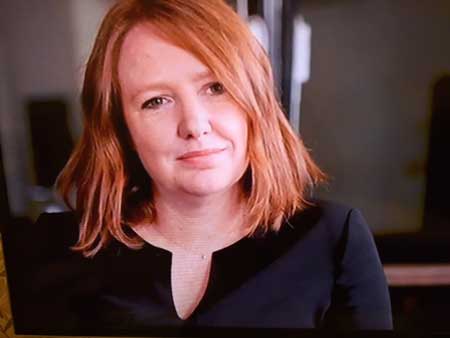 Incase you missed it, the BBC programme Imagine aired on Monday night at 10.45pm suitably late for crime writers and crime writing fans. A great programme which featured the creme de la creme of the crime writing world. If you thought the writers on the show were going to discuss gore and blood, you'd be right. If you thought there was going to be programme filled with some of the nicest people in the world who just happen to kill for fun and profit, then you'd be right as well. Alan Yentob presented and he visited crime festivals and authors up and down the country. There was even a certain girl on a train...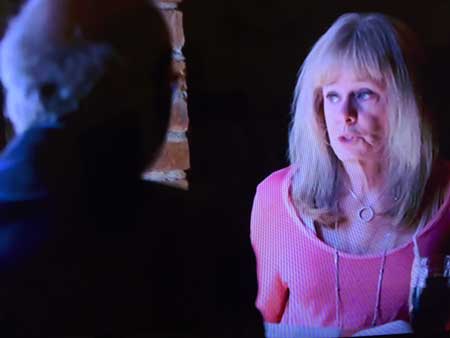 Alan Yentob, the host of the show, I don't think knew what he'd let himself in for. Talking to Kathy Reichs for example as she discussed the process of getting 'meat off the bones' to put it nicely, he visibly blanched. As did I. I think the funniest thing was how she described it how anyone else would describe cooking a  leg of lamb. But Kathy Reichs is a forensics expert so it would have been odd if she had been squeamish.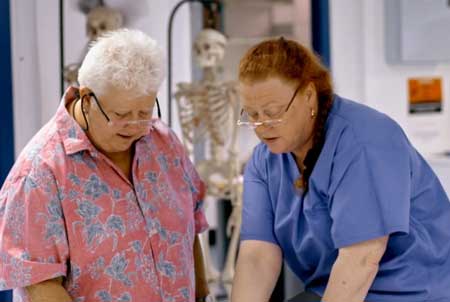 Which made me smile when Val McDermid came on (who amazingly says she's squeamish!) and spoke as she was about to meet Susan Black, the forensics expert she's worked with for more than 20 years. She was there to see her friend….and to ask how she would kill a person sitting in a car, whilst the car was on fire. As you do. Then Susan pretended to strangle Val to show her the pressure needed around the neck. ( It was fascinating to get an insight into how crime writers think and work) . She then gave Val a sample of the springy bone in the neck that you would squeeze…which she promptly broke. I was on the floor laughing at that point. So funny. Val and Sue have such a wonderful rapport that they should have a comedy show if they ever get bored of the crime and forensics work.
The programme looked back into crime writers who have sadly died, such as Patricia Cornwell and Agatha Christie and their long standing success. Questioning people who had just left the theatre in London where Mousetrap was on was an insight into Golden Age crime and the ongoing appeal of a great story. There was no gore in her books but like the recent TV adaptation of And Then There Were None – Agatha had a talent to make her world and those of her characters as dark and twisted as the next crime writer.
This however was my personal highlight – as a crime writer I imagine that there is no higher honour to have a MORTUARY named after you…..Hardcore or what!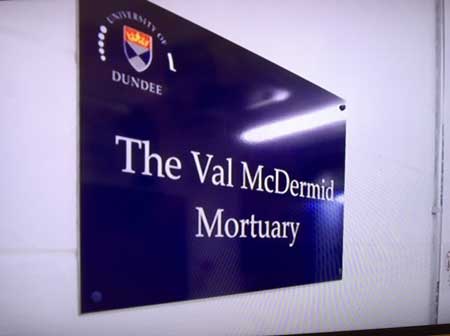 But this was another highpoint of the show – Nicky French  aka Nicky Gerrard and husband Sean French write in separate offices. She has a nice room indoors whilst Sean I think has the best option A WRITING SHED! (If you guys ever need someone to house sit!?…..hello!!)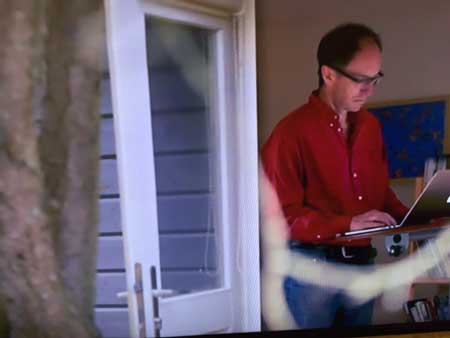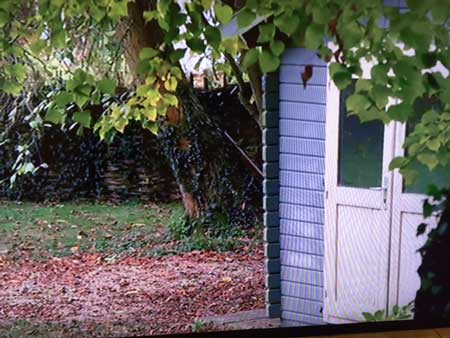 There were many opportunities to spot crime writing friends,  authors and publishers in the show – Sam Eades of  Trapeze Books – Karen Sullivan from Orenda and flashes of badges and participants of KillerWomen andBloody Scotland. But a special mention has to go Val McDermid and her' crew'  for their rousing rendition of Scottish songs which took place at this year's Harrogate crime writing festival.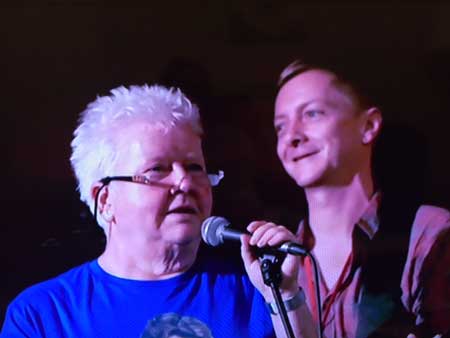 Val was singing, Doug Johnstone on guitar, Craig Robertson chanting in the background…..never mind working on the dark side, these crime writers are dark horses!
Watch it here on iplayer – (You have to be in the UK and have a valid TV license otherwise you could get a closer insight into the inside of the criminal justice system than you would like)