Crime Mystery set in Ireland -The Impostor by L J Ross
Forensic psychologist  – Meet Doctor Gregory,County Mayo
Crime Mystery set in Ireland -The Impostor by L J Ross – You know when a top author writes a new series with a new characters and a totally new setting (where setting has in the past been key) and you wonder if this new series is going to have that same charm and interest?
Well you will not be disappointed. L J Ross has moved to County Mayo (well not really but the first in the new series is set here)
It's gripping, it's exciting with a fresh premise and a great lead character. LOTS to like here. The writing is as effortless as ever and the characters are those you immediately care about and invest in.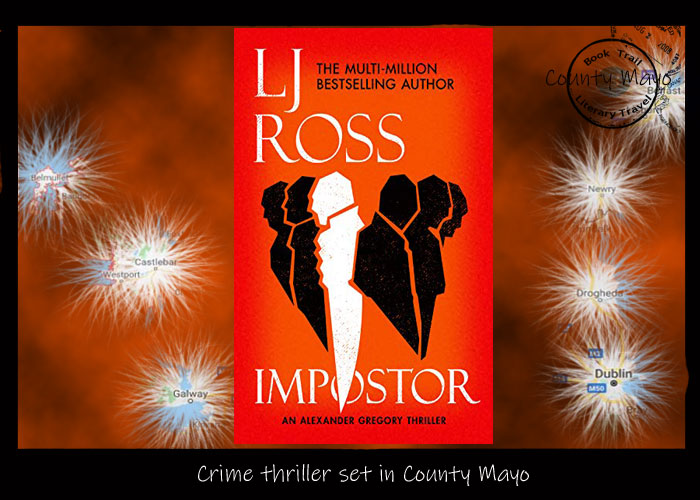 Setting: Rural Ireland

#Bookreview
Where to begin? There is so much to love about this book. It's gripping, takes crime fiction in a really interesting direction and involves a Forensic psychologist who interviews people in a mental health institution. People committed for unspeakable crimes as he literally tries to get inside their head. Interesting from the off!
Southmoor High Security Psychiatric hospital in London
The book opens with a case of a mother struggling to look after her sick children, then we see 30 years later and a man returning home to find his wife not as he left her. The next chapter takes us right to the heart of this new set of characters with scenes in the fictional Southmoor High Security Psychiatric hospital in London. All very interesting and seemingly disparate threads you just know are coming together in the most twisty of ways. And they do. Oh yes, they do.
It's then when we hear that  Gregory is headed to Ireland to assist the Gardai with profiling the person who has killed a woman in Ireland. They've been tasked with profiling before and it all went very wrong so Gregory is dubious about getting involved with the police in this way again. But thankfully for us ( and the rest of the novel) he heads off.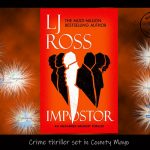 This is where L J Ross's trademark humour and tongue in cheek asides come into play. The man's not even in Ireland yet and he's already regretting takin gon the case as his place lurches from side to side due to turbulence. He feels like ' a new born deer' as he stumbles off the plane. He soon turns into a 'English outsider' as the mayor who comes to meet him shows him he's not exactly welcome. Pitfalls and humour from the start is always good in crime fiction!
Ireland as a new setting
Once in Ireland, the book opens up with characters walking onto the page and the scenery flying past. Rural County Mayo where everyone apart from Gregory seems to know each other. There's  a strong sense of community and pride here but also fear. One of their own has been murdered and a little girl has lost a mother. Everything local is to be valued – even the hotel, taken over by an international conglomerate, has been wise enough to appoint a local boss to run it.
The case from the start is an emotional one. Gregory is nervous to be there and the local Gardai don't seem to be happy he is. There's conflict, suspicion and that's just in the police team. It was extremely interesting to get to drawn into the case so quickly and to get up to speed with Gardai methods of investigation. Events quickly snowball and this current case is linked to one in the past. Suddenly the early parts of the novel make more sense and from then on, the reading experience is like a rolling snowball, picks up all kinds of interesting matter, before swerving obstacles and hitting the spot.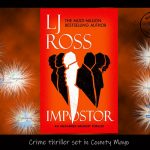 The profiling aspect of the crime investigation from someone brought from another country is a real strong point. This provides a lot of scope for not just the case but the novel as a whole. A great cast of characters populates the novel and the reader is rewarded with some unique insights into getting into the minds of criminals. Add that with L J Ross's clear yet punchy prose and it's a sure fire winner. This new setting is yet another winner!
Booktrailing this one will be tricky given that the setting of Ballyfinny is fictional but then there's a real Irish charm to this that will still inspire a journey to County Mayo.

This is part of a new series and is out in ebook and paperback October 31st. Put it on your list!
BookTrail Boarding Pass: Impostor
Twitter: @ljross_author  web: www.ljrossauthor.com/