Crime fiction set in Sweden – Red Snow
Red Snow is a stunning crime novel by Will Dean
There are certain books that you really have to read. Crime fiction set in Sweden – Red Snow by Will Dean is one of them. It's a stunning second novel and a very unique read. Set in fictional Gavrik, in the woods not far from Gothenburg, this is a novel with a difference.
Now, you have a chance to WIN one of THREE signed copies….
The book isn't out until January so a lovely early Christmas present!!
WIN A SIGNED COPY BY RETWEETING THE PINNED TWEET AND FOLLOWING @THEBOOKTRAILER ON TWITTER. COMP WILL RUN UNTIL MONDAY 17TH AT 3PM. OPEN INTERNATIONALLY
So, what's the novel about?
Someone has fallen from the top of the famous Grimberg liquorice factory. Another man lies murdered inside the factory – two black Grimberg liquorice coins cover  his eyes.
Tuva Moodyson, deaf reporter at the local paper, has a fortnight to investigate the deaths before she starts her new job in the south.
But things are about to get  whole lot worse. A blizzard is taking over the town and it's soon cut off from the outside world, even more so than usual. The snow muffles everything in sight. There is a strange and eerie calm about the place. Only the killer seems to know where he's going….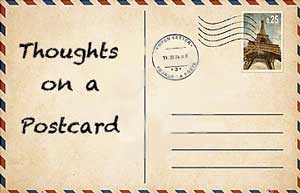 Book Review
Just when I thought I couldn't love Tuva and Will Dean more, there comes along a book that makes me hug both of them very tightly indeed. Whilst sharing liquorice with them both.
I couldn't wait to start sharing the Red Snow love – just wait until you see what that title refers to as well! It's not as obvious as you think.
There's a great mystery in this one with shades of book one loitering in the background. Tuva has a new job in Malmo but before she leaves,someone falls from the roof of the local liquorice factory. then another body is found with liquorice coins in its eyes. There's so much to love about the unique angle of the murder mystery, the Swedish cultural references and the feeling that that forest in Gavrik is even more menacing that first thought.
Will has totally captured the feel of the remote yet claustrophobic Swedish forest, the small town community and the local business which people both love and hate. Liquorice controls their lives here, yet for some it leaves more than a black stain and a bad taste in the mouth.
Ooh and the cast of characters are some of the most complex and dark I've ever met in a book. You never really know what you're getting. And it all works. It all works beautifully.
Will has even stepped up the Tuva charm. Her observation of a snow dusted dog turd nearly finished me off. And her inner thoughts such as thinking about poking her eyes out if she has to eat dark chocolate. Not to mention the frozen snot trails she sees…
I love Tuva for what she stands for and who she is and I love Will for writing such a fantastically sharp, insightful and gripping novel.
To quote a line in the book, Red Snow is "dog**** deluxe"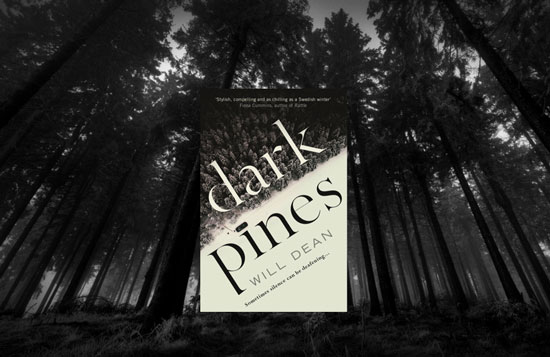 Good luck and enjoy your travels to Gavrik, Sweden!