Christmas at Highland Flower Shop – Lucy Coleman
I'm not usually a fan of Christmas novels but this one stood out. It's set in Fort William which is very close to Lock Ness and the cover is stunning.
Bella Reed works at The Highland Flower Shop ever since she left college and now owns and runs it. However, trouble rises its ugly head and her future is thrown into disarray. To make matters more complicated a handsome businessman comes to Fort William and what he does next could affect the shop forever.
It's never a good idea to mix work and pleasure is it?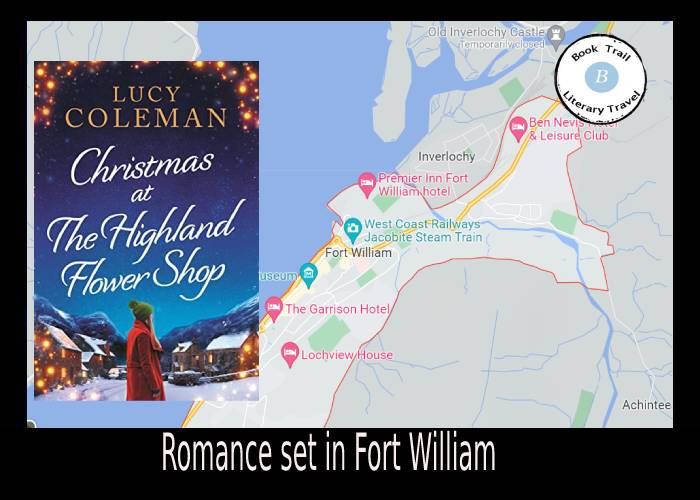 Boarding Pass Information: Fort William, Scottish Highlands
Author guide: Lucy Coleman
Genre: romance
Food and drink to accompany: Cake with flowers on it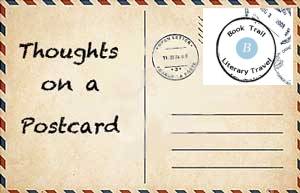 @thebooktrailer
#Bookreview
Head to the Scottish highlands for festive flowers
This book had the perfect mix for me – flowers and a nice flower shop, a village setting and a Christmas vibe. I'm not usually attracted to Christmas novels but this one stood out. The cover helped I'm not going to lie!
What I loved about it, is that it's set in Fort William where I have spent many a happy holiday over the years. Spending time there again via this book was magical and I couldn't wait to see it through the eyes of the author. She didn't disappoint – we start off in September so get all the autumn vibes before heading into the festive period. The High street with its array of Christmas lights was stunning and I even got drawn into the whole sense of community and the build up to the festive day.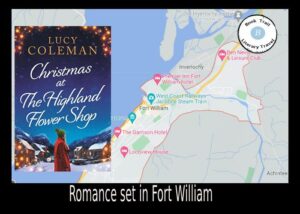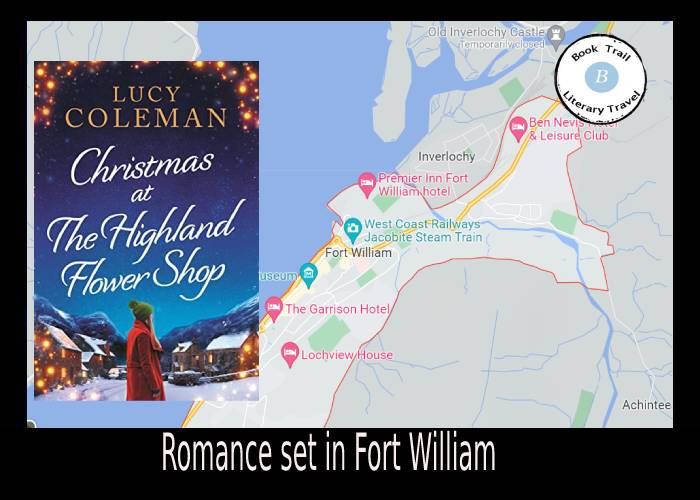 The characters and sense of community warmed my cold heart. Tjere's a real village feel, a sense that entire families, generations live and work here. Strong main characters and a strong supporting cast make this a very nice and fleshed out story. There were some bits about tenancy and legal issues which I found a bit boring, but they were minimal and important to the story.
Lucy Coleman has written a book that will warm the cockles of your heart as the dark and cold night draw in. It will make you want to type 'Fort William' into a travel website too.

Twitter: @LucyColemanauth      Web: //linnbhalton.co.uk/