Celebrations at the Chateau with Jo Thomas
Celebrations at the Chateau with Jo Thomas
Jo Thomas is fast becoming the Queen of feel good fiction you should feast on during the festive season…
Ever fancied inheriting a castle in France and starting over? Well, you are in luck….
Setting: A castle!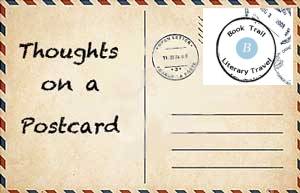 #Bookreview
Jo Thomas is fast becoming the Queen of feel good fiction you should feast on during the festive season. That almost sounds like a slogan. Tell you what, it should be.
Fliss and her sisters find out that they have been left a castle in France. Their grandfather has died and left them this wonderful castle! However, the castle needs a lot of work. It's going to cost a lot. There's also someone living there already…….
This is a really feel good and cosy mystery with warmth and charm at its heart. Locations and atmosphere are, as always, the centre of the novel. Jo Thomas really does take you to these places she writes about. It's a treat to go there!
I think this novel has been inspired by Jo's other novel Escape to the Château. Quite right as it's lovely to be back. I enjoyed the way that  the story is not straight forward. So, ok, they have inherited the castle but how dd the grandfather get it in the first place? Can the sisters save it and who is living there and why? Then there's the villagers to contend with…
Return to the chateau at Christmas. Just look at that cover! Lovely. I can smell the mulled wine already. That would go lovely wit the French food featured throughout. Makes your mouth water.

Twitter:   @jo_thomas01   Web: //jothomasauthor.com/