Celebrations at the Chateau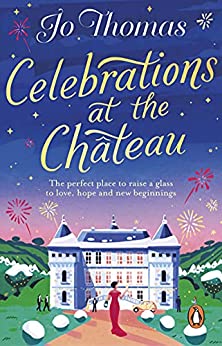 Why a Booktrail?
2000s: Imagine if you're left a castle in a will?
What you need to know before your trail
When their grandfather dies, Fliss and her sisters are astonished to inherit a French chateau! Travelling to Normandy to visit the beautiful if faded house, they excitedly make plans over delicious crepes and local cider in the town nearby.
But they soon discover the chateau needs major work, a huge tax bill is due . . . and there's a sitting tenant to whom they owe a monthly allowance.
Unable to sell but strapped for cash, Fliss determines to spruce up the elegant old rooms and open a B&B. But, why is Jacques, the local mayor, so hostile? How did Fliss's grandfather come to own the place anyway? And will Jacques and Fliss be able to put their differences aside to save the chateau?
Travel Guide
Discover a castle in France BookTrail style
The castle in the novel is not real of course. Normandy is full of castles that you can pretend it is though! Chateau des Arbres sounds nice even if it needs a bit of work.
You will be inspired to travel to Normandy to visit cafes which sell delicious crêpes and local cider both of which are mentioned in the novel to give it extra flavour.   #sorrynotsorry,
BookTrail Boarding Pass: Celebrations at the Chateau
Destination/location: Normandy Author/guide:  Jo Thomas  Departure Time: 2000s
Back to Results