Finding Love at the Christmas Market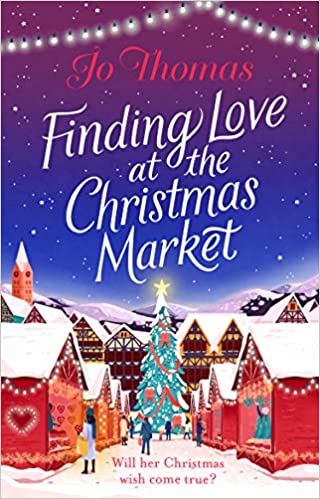 Why a Booktrail?
2000s: Love at the Christmas market!
What you need to know before your trail
Residential-home caterer Connie has had one online-dating disaster too many. Hurt in the past and with her son to consider, now she's feeling hesitant. Then one of Connie's residents sets her up on a date at a beautiful German Christmas market – with the promise she'll take a mini-bus full of pensioners along with her…
Amongst the twinkling lights and smell of warm gingerbread in the old market square, Connie heads off on her date with a checklist of potential partner must-haves. Baker Henrich ticks all the boxes, but when Connie meets Henrich's rival William, she starts to wonder if ticking boxes is the answer.
Travel Guide
Let's head to a German Christmas market BookTrail style!
Oh the Christmas markets are quite a treat! Especially as this year, you can't got for real, so this is the next best thing.
Listen to the description of the town and smell the hot chocolate:
"We reach the end of the narrow street and look out on the market square in front of us. It's like a Christmas card, just as I imagined. A quiet town, with tall half-timbered buildings all around, dark wood beams, tiny windows and very pointy red roofs. There are little chalet-type huts all the way around the square and even a carousel with painted horses and carriages. It's beautiful and so peaceful. It actually brings tears to my eyes. "
BookTrail Boarding Pass: Finding Love at the Christmas Market
Destination/location: Germany  Author/guide: Jo Thomas  Departure Time: 2000s
Back to Results