Chasing the Italian Dream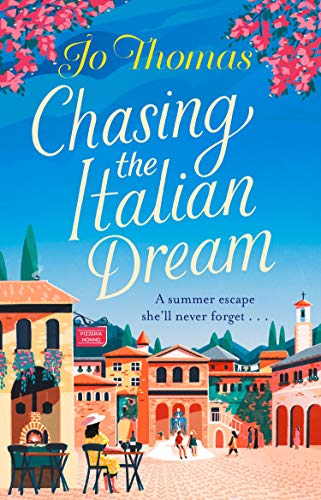 Why a Booktrail?
2000s: A summer escape she'll never forget . . .
What you need to know before your trail
Lucia has worked hard as a lawyer in Wales, aiming for a big promotion she hopes will shortly come her way. Finally taking a well-earned break at her grandparents' house in southern Italy, the sunshine, lemon trees and her nonna's mouth-watering cooking make her instantly feel at home.
But she's shocked to learn that her grandfather is retiring from the beloved family pizzeria and will need to sell. Lucia can't bear the thought of the place changing hands – especially when she discovers her not-quite-ex-husband Giacomo wants to take it over!
Then bad news from home forces Lucia to re-evaluate what she wants from life. Is this her chance to carry on the family tradition and finally follow her dreams?
Travel Guide
Discover Naples via its pizza restaurants
If you read this book without having any pizza to hand, then be warned, you are going to be in search of pizza before the end of the book.
This is a love affair to the humble pizza. Set in Naples,  Pizza Nonno and the cooking is something you are never going to forget.
The setting is definitely inside a traditional Italian Pizzeria. YUM!
BookTrail Boarding Pass: Chasing the Italian Dream
Destination/location: Naples  Author/guide: Jo Thomas Departure Time: 2000s
Back to Results