Celebrating crime fiction in translation with The Petrona Award
CRIME FICTION FROM DENMARK, ICELAND AND NORWAY SHORTLISTED FOR THE 2019 PETRONA AWARD
Six crime novels from Denmark, Iceland and Norway have been shortlisted for the 2019 Petrona Award for the Best Scandinavian Crime Novel of the Year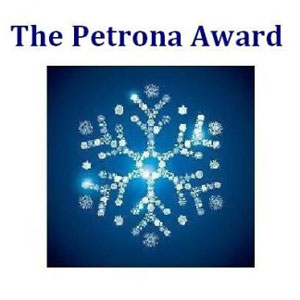 The shortlist has been announced today. And it's a briliant shortlist. Just look at this book bundle of goodness!
THE ICE SWIMMER by Kjell Ola Dahl, tr. Don Bartlett (Orenda Books; Norway)
THE WHISPERER by Karin Fossum, tr. Kari Dickson (Harvill Secker; Norway)
THE KATHARINA CODE by Jørn Lier Horst, tr. Anne Bruce (Michael Joseph; Norway)
THE DARKNESS by Ragnar Jónasson, tr. Victoria Cribb (Penguin Random House; Iceland)
RESIN by Ane Riel, tr. Charlotte Barslund (Doubleday; Denmark)
BIG SISTER by Gunnar Staalesen, tr. Don Bartlett (Orenda Books; Norway)
The winning title will be announced at the Gala Dinner on 11 May during the annual international crime fiction convention CrimeFest, held in Bristol on 9-12 May 2019. The winning author and the translator of the winning title will both receive a cash prize, and the winning author will receive a full pass to and a guaranteed panel at CrimeFest 2020.
The Petrona Award is open to crime fiction in translation, either written by a Scandinavian author or set in Scandinavia, and published in the UK in the previous calendar year.
Book maths:
38 entries
6 countries represented (Denmark, Finland, France, Iceland, Norway, Sweden).
25 translators involved with bringing them to the attention of the English speaking world
Which book is going to win?
It's going to be  a tough call choosing from this lot! I can only imagine the hard work getting the entries down to the final few. I would say, buy them all and read them all then decide for yourself!
Any excuse to buy and read more books, eh?