Bullet Train set in Japan between Tokyo and Marioka
Thriller set on a train racing across Japan
Bullet Train set in Japan between Tokyo and Marioka. Five killers find themselves on a bullet train from Tokyo competing for a suitcase full of money. Who will make it to the last station?
Quite the premise! Let's get onboard!
This is the PERFECT book for Translation Thursday. Translator: Sam Malissa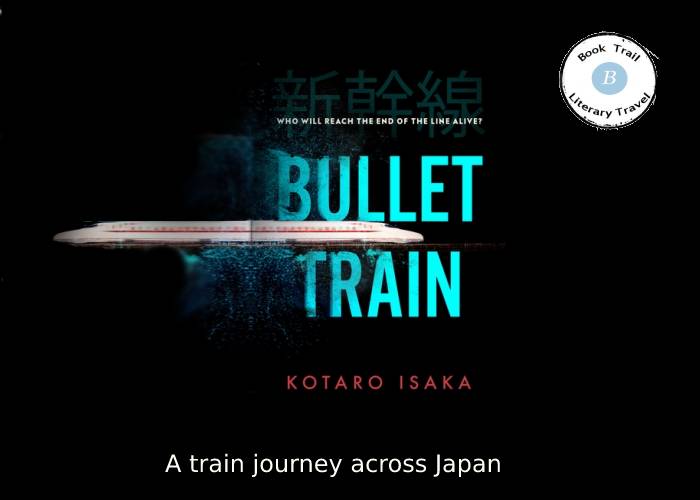 Setting: On a train!!

#Bookreview
Get onboard the fastest train across Japan
Billed as a thriller, this is more of a dark comedy and suspenseful, locked room mystery.  That's not a criticism as it's fast paced and a whole lot of fun. Dark comedy with some of the most colourful characters in fiction. The five main characters all have dubious backgrounds and they all end up on the same train for one very good reason: money.
It's fascinating being on a fast train for the entire novel. The train rattles along in the background allowing the author to focus on growing the characters. They are so unique and individually drawn. As you read, you  forget about the danger and the train and we focus on the characters for many parts of the story. This did mean the story went ' off track' for want of a better expression but then there was a signal and it was back on again. The pace of the novel was therefore realistic as the train (of thought) went down one track, then switched and went down another.
Then we have killer duo Tangerine and Lemon. Two criminals who could not have better and more memorable names. They come together in a very unique way, and interact in what becomes a cinematic novel which has a Fargo feel and it is a Japanese treat for the literary senses.
A dark comedy which really kept me entertained as I raced from Tokyo to Marioka.
BookTrail Boarding Pass:  Bullet Train