Book set in Vietnam and USA – If I Had Two Lives by Abbigail Rosewood
A story of  a girl from Vietnam who emigrates to the USA
Book set in Vietnam and USA – If I Had Two Lives by Abbigail Rosewood In this novel we follow a young woman from her childhood in Vietnam to her life as an immigrant in the United States – and her necessary return to her homeland. It's an amazing journey and a very unique one. Imagine leaving your homeland when young, moving to the USA and then having to return to a country you've never known…and for painful personal reasons.
The book asks us  a question – "Do we value the people in our lives because of who they are, or because of what we need them to be?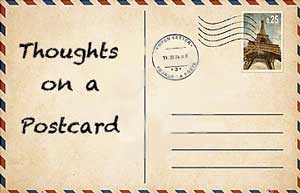 #Bookreview
This is such an emotional read.
We meet the narrator of this novel in Vietnam as she is there to meet her mother who is living in a military camp. She's there for her own protection since she works as an energy consultant and not everyone in the country agree with what she does. This is a country where control of the people is paramount.
The daughter is looked after by a soldier who has more time to spend with her. It was really sad to see the breakdown of the relationship and the desperate need of a child to seek love from her own mother and not really get it . However what the child doesn't know is that the mother is only cold and distant as it has been the only way to save them both. She does form a close friendship with another girl, but then has to leave her too when she manages to be smuggled out to America.
A new life beckons. And this is when we see her desperate journey of trying to fit in to  a new homeland. She tries to connect with home and news of her mother. This is a sad and tricky time for her and it was interesting to see how she coped and what she went through. I was pleased when she met Lilah !
This is certainly a tale of loss and love, of heartbreak and wanting to fit in, be a part of something. It's emotional on so many levels too. Add to that cultural differences, politics and a wide gap between freedom and duty and it's hard to imagine.
Quite a novel. One that has ripples long after you've finished reading it.

Facebook: /abbigailrosewood/