Book set in Paris, Paris in the Dark by Robert Olen Butler
Paris in the Dark, a wander around a city at war.
Robert Olen Butler really puts the city of Paris on the map.  It is war time so the city known as the City of Lights is not as it usually appears. People are not the same. Nothing is the same. A book set in Paris, Paris in the Dark by Robert Olen Butler is a literary masterpiece which showcases good writing and excellent scene setting.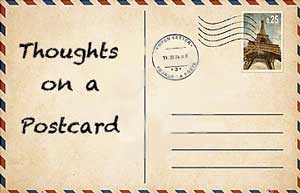 BookReview
They say great things come in small packages and this is how I feel about Paris in the Dark. Such a small, dinky book but one packed with so much history, emotion and drama.
I loved the premise – an American undercover agent working in Paris when the Germans were there. What more tension could you hope for? There's lots of historical description and with everyday stories of moving around the city, drinking at the popular haunts of the time, the war seems more real, more visible and chilling.
Kit is a great character. Flawed and deeply unsettled, his position is precarious at best but he tries to see it through the eyes of a human being as well a a journalist. A lot of threads of secrets and lies with scenes even delving into the dark corners of the catacombs below.
Paris in the Dark is a deliciously dark and dangerous tale set in war-time. Evoked with passion and panache, this is a story of murder and intrigue with a human soul at its heart.
Setting: The city of lights during its darkest period