Book set in London/Mumbai – Bollywood Wives by Alex Kahn
From Mumbai to London, those Bollywood wives love a scandal!
Cue the Bollywood music and let's dance. This novel is so firmly immersed in the Bollywood culture, I could hear the music as I read, hear the clang of bracelets and feel the spotlight of fame on my face. A Story of Bollywood Wives by Alex Kahn is a dancing and musical delight!
If you want a novel about a fun, fast and furious industry and a scandalous one at that, this is the book for you! Even that cover looks alluring..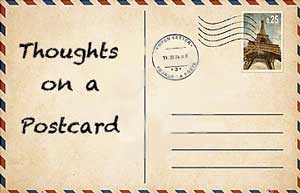 Bookreview
Bollywood Wives was a fun and exciting read. I might have seen a few Bollywood movies in my time, but I know little about the industry but it fascinates me. Having seen that cover, I was more than intrigued about reading it and dipping my toe into this world. Cue the music, the scandals and the intrigue!
Although the book starts off in Mumbai, we move swiftly to London when the main star Zara and the rest of the cast and crew of a film go to film overseas. There was humour from the off as Zara takes it very badly when she doesn't exactly get the star treatment she expects from Heathrow. Once in the poshest hotel in London, she is clear that her staff should stay up the road. Zara is under pressure however, as she's received several threatening messages from an unknown person.
There's a lot to this novel – not just the juicy scandals, the lap of luxury and an insight into the whole Bollywood industry. Zara and women like her have worked hard to get where they are. Bollywood is no nicer or easier to get into than Hollywood it would seem. Women here are just as easily exploited and must be tougher than the men to succeed.
The writing and pace was fitting – the second half of the book was even more gripping than the first. Alex Kahn knows his stuff and makes it fun, accessible and eye-catching.
Get the music on and read to the rhythm!

Twitter: @alexkhanauthor