Book Origami and Crafts
Craft a Christmas with books
I have a deep seated passion for books and travel but sometimes I want to do something that doesn't involve reading. I know, shock horror. but it's true. So, I have tried my hand at a few crafts recently and I wanted to share as it's been fun to be a bit more crafty this Christmas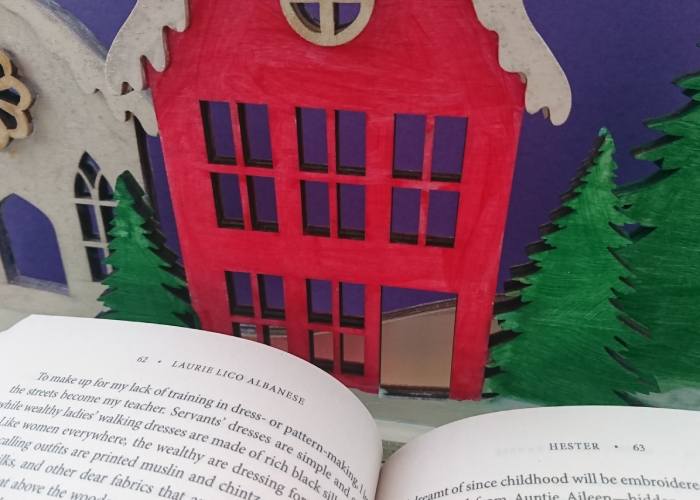 Painting wooden Christmas scenes
This makes me feel festive and as if I am stepping into a scene from a book. It feels festive, mysterious and there are so many books this reminds me of. Books set in villages, books set in forests and ones that you read if you need a hug. Christmas is all about family and this makes me feel like I am visiting people from various books.
Book origami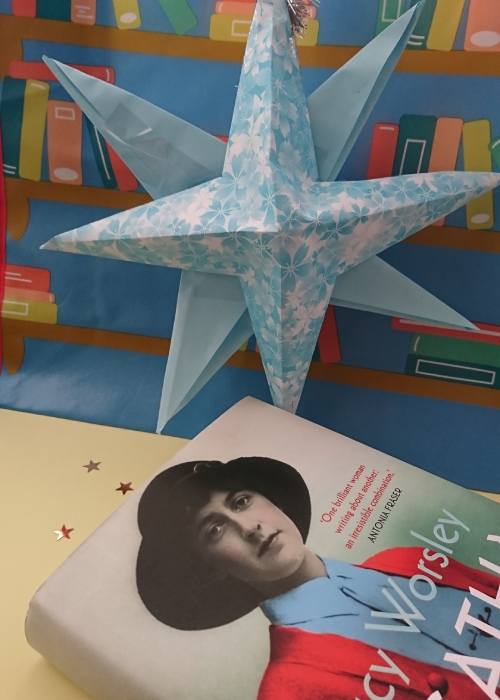 Origami stars
You need Agatha at Christmas so I bought myself this as a present. Haha. Well, us bookworms know what we want! I got this signed by the lovey Lucy Worsley and after this photo I am going to wrap this up and open it at Christmas time. For now, it is the inspiration for this photo with a festive origami star and the feeling that a new Agatha read like this one is what Christmas is all about. Note the shopping bag covered in books too!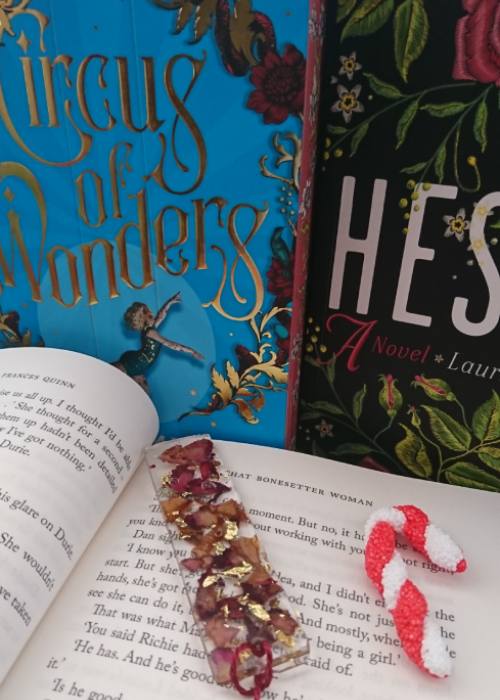 Bookmarks and candy canes
I have never worked with resin or dry foam but hey, there's a first time for everything. This kit  makes three book marks with rose petals and gold leaf and they have replaced the receipts I normally use. I know! It's a first for me using proper bookmarks. The tassel makes me feel very festive.
The dry foam kit for the candy canes is from WH smith – I had never heard of it before and fancied a go so here is the result! I wondered what it felt like to handle and it's a bit like blue tack with foam balls stuck to it. Stretchy and you mould it like plasticine or cover something in it. It's amazing!
Get crafting this Christmas. There's lots of ways to make bookish things and it's always a good excuse to have to buy more books so you can wrap them, model them etc.