Bloody Scotland – McIlvanney Prize shortlist – Cast a Cold Eye
Bloody Scotland – McIlvanney Prize shortlist – Cast a Cold Eye
This week The BookTrail is shining its spotlight on the rather wonderful shortlist for the Bloody Scotland crime book of the year awards – also known as the Mcllvancy prize. So far, Craig Russell and Callum Sorley have been featured and today it's Robbie Morrison.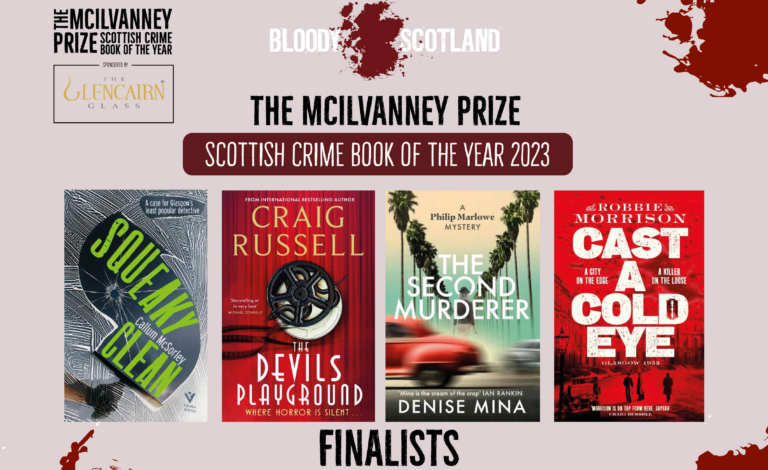 Tickets here: https://bloodyscotland.com/
Everyday this week, each book will have its turn in the BookTrail spotlight.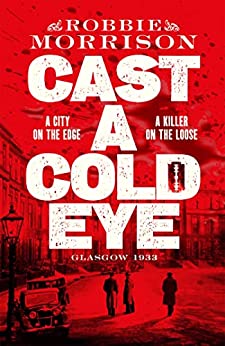 Plot
Murder is nothing new in the Depression-era city. This is especially the case to war veterans Inspector Jimmy Dreghorn and his partner 'Bonnie' Archie McDaid. But the dead man found in a narrowboat on the Forth and Clyde Canal, is no ordinary killing.
Violence usually erupts in the heat of the moment – the razor-gangs that stalk the streets settle scores with knives and fists. However, firearms suggest something more sinister. especially when the killer strikes again. Meanwhile, other forces are stirring within the city. A suspected IRA cell is at large, embedded within the criminal gangs and attracting the ruthless attention of Special Branch agents from London.
With political and sectarian tensions rising, and the body count mounting, Dreghorn and McDaid pursue an investigation into the dark heart of humanity – where one person's freedom fighter is another's terrorist, and noble ideals are swept away by bloody vengeance.
Journey –
Glasgow in 1933. Not many crime novels set in this time and place so it's a great way to discover something very unique. Gritty, but unique.