Travel to Oxford – Becoming Mrs Lewis by Patti Callahan
Travel to Narnia with Patti Callahan
VERY excited to have Patti Callahan on The BookTrail today. This lady takes readers to Narnia…well, Oxford and the setting of her novel about Mrs Lewis, wife of the famous CS Lewis…..
This writer has woven magic in her work, bringing in a real life character into a fictional work and merging the two wolds very nicely indeed!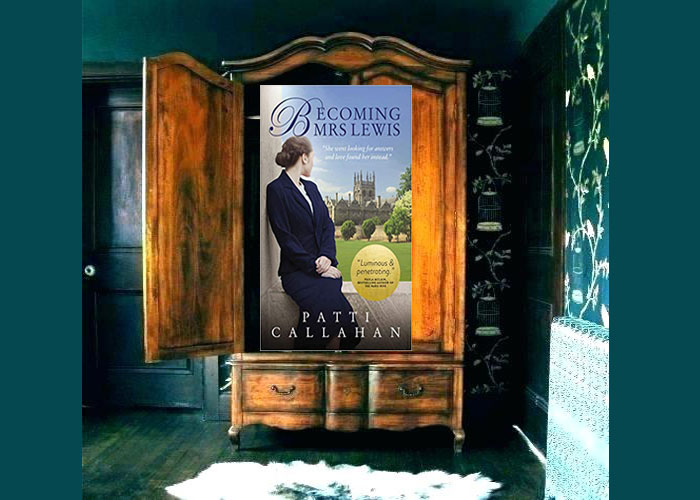 What inspired you to tell the story of the woman behind this most famous of men?
I had always known that C. S. Lewis loved and married late in life, and that it was a tragic love story. I wanted to know more about it — their love story is so inspiring and improbable! It was important to understand it; I wanted to know how these two came to find each other when they lived on opposite sides of the Atlantic and should have never met. At first, I thought I was writing about the improbable love story, but then I realized that I was actually writing about the fiery transformational journey of an incredible poet and writer. Joy's life and how she overcame hardship inspired me to tell her story from her point of view.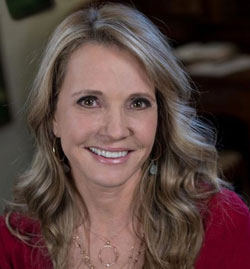 They do say behind every great man, there's a great woman….
Ah, yes, and I wanted to tell the story of the woman beside the man. When I "met" Joy, I knew that her story had only been told in bits and pieces, and that she had been delegated to the "dying wife of C. S. Lewis" and "the woman behind the man". She was far from either and I wanted to tell the story of the woman beside the man!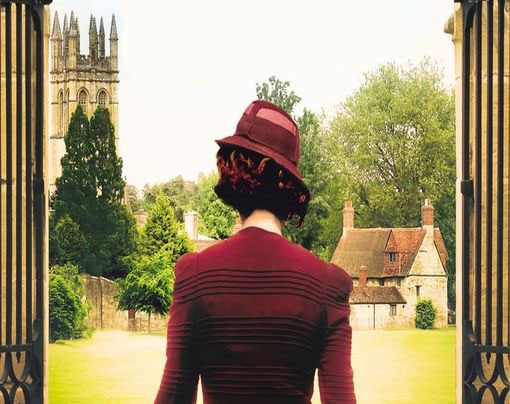 What kind of research did you do?
It took years, but inspiring years. I decided very early on that I was tired of hearing about her and wanted to hear from her. So I immediately began reading all her work, of which there is much! She was an award winning and prolific poet, novelist, essayist, screenwriter and critic. Even her master's thesis is amazing to read. She tells us who she is in the themes of her work. Next I read about her — from biography to essay. I traveled to the Wade Center at Wheaton College outside Chicago and read through her private papers there. I interviewed her son, and others.
Who did you speak to?
I spoke to her original biographer, Lyle Dorsett, her son, Douglas Gresham, Don King from Montreat College, David and Crystal Downing from the Wade Center and Andrew Lazo, who is an expert on Joy's influence on Lewis' work. . But honestly, I spoke to all of those people after the first draft was finished because it was so important to me to write the book from Joy's point of view. The novel is in the first person, and I wanted her voice to be loud and clear just as it was in real life.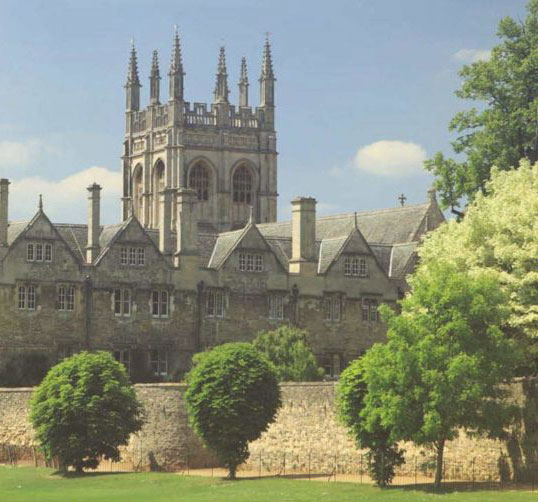 What was hard to find out?
Did Joy give Lewis her love sonnets? This one piece of information seems to be as elusive as grabbing the clouds. I have my opinion and it is in the novel. Most seem to agree with me but we will never really know. I did find it difficult to discover what was in their lost letters —I built upon this information by other letters and interviews. But each uncovering was as much fun as a writer should ever be able to have.
Did you visit the places in the novel and those connected with the couple?
I did! Walking "In The Steps of Joy". I visited all the spots you visit in the novel as I wanted to infuse those places with a deep sense of setting. From London to Oxford, I walked in the steps Joy would have taken on her transformational journey. Stops included her homes, The Kilns, Holy Trinity Church, Magdalen College and most of Oxford University. I walked the streets of Oxford in a dream and of course stopped for a pint at the Bird and Baby where the Inklings once met and where Joy and Lewis spent hours together. I visited Blackwell's Bookshop and wandered as she once did . That included punting on the Cherwell as she did with her children. All in all, I immersed myself in the places of her journey as well as I could have from this side of her life!
Where should readers go to find out more about Mrs Lewis and the places in the book?
My website! (www.patticallahanhenry.com/becoming-mrs-lewis) I have articles, essays, podcasts, interviews, maps and extra content there.
What surprised you during research and what do you think will surprise readers?
I was surprised by how her brilliant legacy was buried beneath Lewis' fame. She was a woman in her own right — an intellectual prodigy, an award winning poet, a novelist, an essayist and so much more. She helped Lewis with his work more than you think — rarely does she get the credit for her role as muse, best friend, wife and even co-author. All this had been buried in the legends of their love story.
What does the Narnia stories mean to you?
It means childhood innocence and imagination. Narnia is the myth that lives long in the minds and heart, waking us up to the wonder of the world and all we can not see and who we can become.
Was it hard to separate the man and woman from the myth?
At first, yes. I was quite fearful that I was entering an inner sanctum and needed to kneel in reverence, which is absurd. Clive Staples Lewis and Joy Davidman Lewis are human — broken, healed, loved and redeemed just as the rest of us. They made mistakes. They had their own life journeys. As soon as I allowed myself to bring them to the body of humanity, I was able to love them just as they were.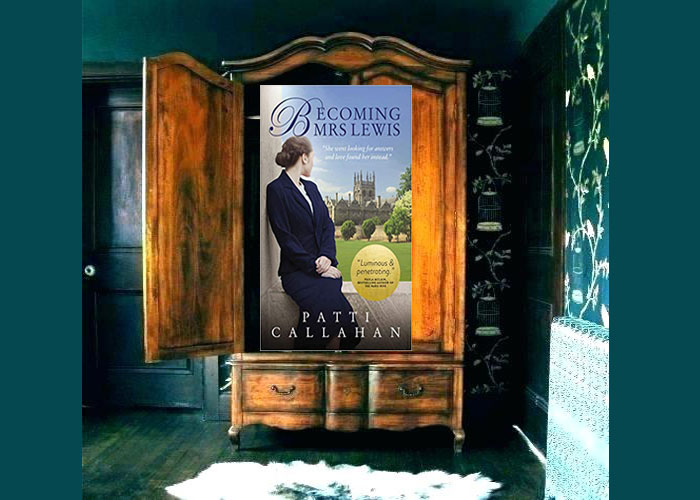 If you went through a wardrobe, where you would you like to go to and why?
To Oxford during the 30s-60s. Although I know women didn't have the rights and titles they do now, I think it was a time of immense creativity with stories and mythology that changed our world. I would have wanted to know Joy and Dorothy Sayers and Grahame Greene and Tolkien and of course Jack and Warnie Lewis.
Thank you so much for taking us into the heart and magic of your novel, Patti! A wonderful read!
Twitter:  @pcalhenry     Web:www.patticallahanhenry.com/