Literary Locations of Louise Beech
A Tale of two Settings…
Louise Beech/Swanson speaks on The BookTrail today of two very special places in fiction and in real life….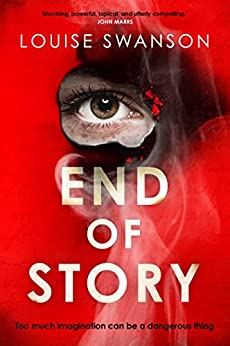 Writing setting for a fictional world was a first for me with my new dystopian novel, End of Story, and a real lesson. And who doesn't love some sort of lesson in their writing? I feel I progress in my skills if each book teaches me something new, and this one certainly did. The tricky part of my 2035 setting is that not only am I having to imagine the landscape of a future time but in the case of this book, I'm having to be purposefully vague about exactly where it's set, due to a later reveal. So how did I bring to life a world that doesn't exist yet and also not name the place?
First I addressed the weather. This, to me, is an important aspect of setting because it adds to the atmosphere, whether this is the extreme cold of somewhere in the Arctic or the dry heat of a desert. I wondered, what will the climate be like in another twelve years? The way we're heading, warm, I decided. The book is set during November and December but I had melting, softening pathways, midnight sweats, Christmas lights that are out of place when it's 29 degrees, flowers still blooming despite it being winter, and fans and fridges that break down or don't help. The reader will imagine a crisp, burnt out scene, further added to by the burning of books in this dystopian future.
Then I considered the technology. What kinds of gadgets, cars, and houses will we live in? Well, the roads are likely a lot quieter in this world due to electric self-driving cars, but are they safer? My main character whoever rides a bike everywhere, not trusting these vehicles, so her perspective is a city that doesn't see her. The fridge are as smart as the phones, and most new (but cheaply built due to the expense) houses have air conditioning because of climate change.
Bookshops now only sell factual books because fiction has been banned and all statues have been pulled down. In a world where the arts are gone, the landscape isn't pretty. Everything is black and white – there are none of the shades of colour that stories bring us.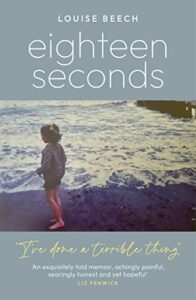 Writing such scenes contrasted sharply with writing my memoir, Eighteen Seconds, which follows End of Story quite closely, being released exactly five weeks after.
The setting in my non-fiction was obviously based on a very real and very now place. One of the main locations is the River Humber and the Humber Bridge, in Hessle, East Yorkshire. This is where I take my daily walk, along the churning water of one of the most dangerous estuaries in the world, and beneath the metal expanse of the bridge that was where my mother jumped, and miraculously survived in 2019. I have been able to see this single span structure from most of the places I've lived so it was always a comfort as I grew up. Now it has darker meaning, after this family tragedy. The memoir is very much about place and how that forms us.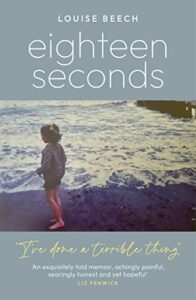 Hospitals, orphanages and care homes form a large party of story, often high ceilinged old buildings that are draughty and difficult to heat. The Cliff is one such place; it was a beautiful Victorian building once upon a time, close to the River Humber, later demolished as part of the build of the Humber Bridge in the 1980s. When we lived there in 1979 it had been renovated into flats for homeless families and was in a state of real disrepair. I was eight and terrified at night, of the howling wind, of the foghorn on the nearby water, of the heavy darkness.
Part of my childhood I also spent in Stockton-on-Tees when we lived with my grandma, and this nostalgic place is painted in strokes coloured by religion and simplicity. Church was a large part of our lives, and the Virgin Mary looked down from every wall in my grandmother's modest council house on an estate where everyone knew everyone.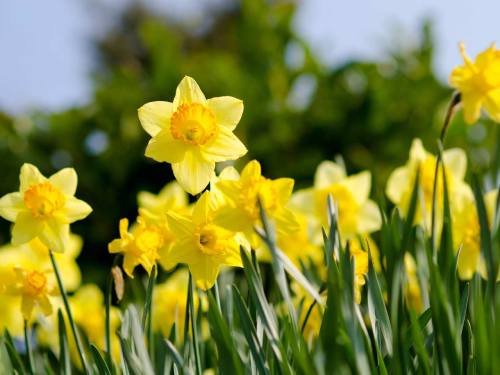 Daffodils are a huge part of the memoir and give the story a very English spring setting. Nothing quite evokes our land like these pretty yellow flowers. If the buildings are eerie at times, and the river is turbulent, then these daffodils add light and hope to my tale.
With many thanks to Louise for such a heartfelt booktrail
BookTrail Boarding Pass:  End of Story
Twitter: @LouiseWriter  Web:  //louisebeech.co.uk/