Brighton – STEPHANIE LAM – Tales of a large spooky house
Hi Stephanie! Welcome to Booktrail towers. Now that winds picking up isn't it? Brrr get yourself in the warm here, sit by the fire and there's a shawl if you're chilled before the fire warms you. I've got everything ready on a tray. A silver tray with the posh sugar bowl and milk jug don't you know. Thought it went well with the Castaway House theme.
Just then the booktrail cat wanders past all bedraggled and fur everywhere – sorry about that Stephanie – you would think he's a wild stray but he's not  – he's well loved etc but seems to be channelling the hippy carefree look recently. Think we should call him Castaway you know – he has the appearance of living on a desert island for months after all hehe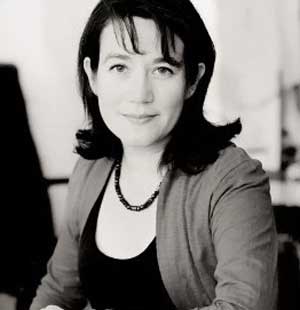 Anyway I digress, your lovely book is the star of the show. All booktrailers are very keen indeed to learn about it and the locations which inspired it. So, I have questions for you my dear. Warming up nicely? Good – take a brownie, they're fresh out of the oven. And one lump or two? (I even have sugar tongs – I am that posh today)
Can you tell us about the setting that inspired your novel?
The Mysterious Affair at Castaway House is set in Helmstone, a fictional seaside town. It's mostly inspired by Brighton, where I live, but I envisioned it with a sandy beach and a cliff rising up from the seafront overlooking the western end of the town. There's also a pier at this end of Helmstone too – thriving during the 1924 chapters, but by 1965 it's been cut in two and never rejoined.
Where did you go to do your research and do you have a few places in mind that the reader could go to in order to experience the Castaway landscape?
I love the old Regency buildings of Brighton and Hove, and they really helped me to imagine Castaway House. The Regency Town House, on Brunswick Square in Hove, is occasionally open and it's great to go inside and visualise the buildings as they were when they were complete houses.  But Helmstone is inspired by a few seaside towns – the amusement park on Hastings' seafront became Helmstone's fun park, where Rosie works in 1965.
There are also elements of the Isle of Thanet in the book – for example Riccardo's, the ice cream parlour in the 1965 section, is based on Morelli's, a fantastic café in Broadstairs that still has its 1960s fittings.
What differences did you find out about the two time periods – was it good to see one place change over the years like holding a colour photograph over an old black and white one?
Through living in Brighton, I became fascinated by the changing fortunes of the grand terraces – although once built for the upper classes, by the 1960s many had become crumbling houses of bedsits – and this is what happens to Castaway House in the novel. On a wider scale, seaside towns in general became run-down in this era, and lots of the buildings were pulled down and replaced with concrete edifices that are now widely considered eyesores. And yes, I loved picturing the house and the different areas of Helmstone during the two periods, and discovering what's changed and what remains – for example, the huge gilt mirror over the fireplace in Rosie's first floor bedsit exists also in the first floor drawing room of 1924 Castaway House.
So, Rosie and Robert – who was your favourite to write about?
I loved writing about the world from Robert's point of view. He's nineteen, and he thinks he's discovered all there is to know about the world, but he's got so much to learn. It was great fun going on that journey with him. But I also loved the freedom that came from seeing life through Rosie's eyes in 1965 – the world seems to be opening up before her, and despite her troubled past, that optimism was a lovely attitude to inhabit as I wrote.
If you were to come to BookTrail towers and make a Castaway supper – what would it consist of?
That would depend on which era you're living in. If it's 1924, you'll start with a clear soup course, followed by an entrée of chicken in jelly, then grilled mackerel stuffed with fennel and roast leg of lamb with vegetables. For dessert there's a fresh fruit salad with syrup, a cheese plate, and then brandies and cigars for the men. Coffee will be taken in the drawing room afterwards.
However, if you're living at Castaway in 1965 then you're more likely to be dining on a supper of beans and Spam on toast, eaten in front of Sunday Night at the London Palladium on the television, perhaps washed down with some Buckfast tonic wine.
If you were castaway in an old house on the top of a hill, what three things would you want with you?
Well, a copy of The Mysterious Affair at Castaway House, obviously! But if that's cheating, then a roaring log fire, a gramophone player with records, and – oh yes – a cracking good read …
What would be your castaway theme music for your novel?
For the 1920s chapters, The Charleston and Ain't Nobody's Business. For the 1960s, Anyone Who Had a Heart by Cilla Black, One Step Beyond by Prince Buster, and She's Not There by the Zombies.
There is a large dinner party happening at Castaway – which 4 people would you invite and why?
If it's a dinner party it must be 1924, and I've decided to invite four writers. First will be Agatha Christie, the absolute master of mystery, and I'm hoping we can discuss how she manages to pace her books just perfectly. I'll also invite Margaret Powell, the 1920s kitchen maid turned memoirist, who'll tell us what life was really like below stairs. And then to round off the night, Christopher Isherwood and Nancy Mitford will regale us with scandalous gossip from the upper classes.
Haha Stephanie I like your style
Now then I don't suppose you fancy another chocolate brownie? I know they're your favourite. Tell you what, I'll put a few in a tupperware box for you to take home. I had a bit of a GBBO moment and went a bit Mary Berry so best not waste the spoils as it were.
Safe journey back to Brighton! Can you manage a few books to read on the way? Just incase the train gets castaway like they do sometimes, at least you'll have something to keep you going.
Bye and thanks for popping by!
Bootktrail Boarding Pass:
Twitter: @StephanieLam1 
Web: stephanielam.co.uk